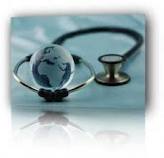 Tuberculosis in India 2013-Tuberculosis in India Statistics
---
Tuberculosis or TB is the shortform for tubercle bacillus. It is a common, lethal and infectious disease caused by mycobacteria, usually Mycobacterium tuberculosis. Tuberculosis typically attacks the lungs, but can also affect other parts of the body. It is spread through the air when people who have an active TB infection cough, sneeze, or otherwise transmit respiratory fluids through the air. If left untreated, TB has the power to kill more than 50% of those so infected.
Tuberculosis World Statistics
---
Almost 33% of the world's population is thought to have been infected with Tuberculosis with new infections occurring in about 1% of the population each year.
In 2007, there were an estimated 13.7 million chronic active cases globally, while in 2010, there were an estimated 8.8 million new cases and 1.5 million associated deaths, mostly occurring in developing countries.
The distribution of tuberculosis is not uniform across the globe; about 80% of the population in many Asian and African countries test positive in tuberculin tests, while only 5–10% of the United States population tests positive.
Tuberculosis Indian Statistics
---
India has approximately two to three million people infected with Tuberculosis. India struggles with a disproportionately large burden of the world's tuberculosis rates, as it resides to be the biggest health problem in India.
It remains one of the largest on India's health and wellness scale. India is the highest TB burden country with WHO statistics for the year 2011 giving an estimated incidence figure of 2.2 million cases of TB for India out of a global incidence of 8.7 million cases. India was off to a good start by launching a national TB control project in 1962.
With BCG(Bacillus Calmette–Guérin) vaccination as the main intervention, there was an air of expectancy that it would protect against TB. Free TB treatment was included to create goodwill in the community, with public-private partnership..
When "directly observed treatment, short course" (DOTS) became popular, PPP was neglected which became a fatal flaw in Tuberculosis control. In 1978, the Expanded Programme on Immunisation took over BCG vaccination. In 1979, preliminary results of a 15-year-long BCG trial showed no protection against infection by TB bacilli.
But unfortunately the disappointing results ware ignored by the then TB control leadership. In 1999, the final results, which were published in the Indian Journal of Medical Research, confirmed that the TB control project had lost the tool of primary prevention.
In the 1980s, AIDS entered India; HIV infection is a major risk factor of TB. Diabetes, another factor, is increasing in India. Poverty and nutritional deficiencies are additional factors. A project review in 1990 confirmed India's failure to control TB.
The Revised National TB Control Programme (RNTCP) using DOTS was launched in 1993, the year WHO declared TB a global emergency. In 2000, the Indian Academy of Pediatrics called for a major redesign of TB control, with alternative tactics to prevent infection and treat infection before it caused disease.
WHO's 2012 Annual Report on TB confirmed India's failure as treatment using DOTS saves lives from TB mortality, but has failed to control TB.
---
This post contains the Environment and Health current affairs of August 2013. These are short Environment and Health current affairs 2013 notes for quick review.
1. Environment and Health News for Competitive Exams
2. Environment and Health News for Bank Exams
3. Environment and Health News for UPSC and PSC Exams
See more under Environment and Health News