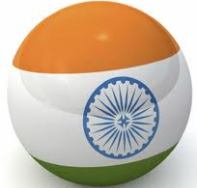 Hysterectomies to be a part of National Health Survey
---
Health Ministry has decided to gather information on hysterectomies in the forthcoming National Family Health Survey as many health activists has raised concerns regarding the rising incident. The decision was initiated by Health Ministry after health activists from various parts of the country wrote to the Ministry expressing serious concern on issue of age at which hysterectomies or surgical removal of uterus are being conducted across the county.
As per the survey, information on this would be directly gathered from the households on sample basis and the estimates would be provided at the district, state and national level.
Health Ministry said that currently no data is available on the prevalence of hysterectomies in India and that few studies which have been conducted reveal that while percentage of hysterectomies conducted in India is low in comparison to countries such as UK, US and Germany but average age at which these are being done is much lower.
According to Wikipedia, hysterectomy is the surgical removal of the uterus, usually performed by a gynecologist. Removal of the uterus renders the patient unable to bear children and has surgical risks as well as long-term effects, so the surgery is normally recommended when other treatment options are not available. It can create may health issues to women.
About National Health Survey
The National Family Health Survey is a large-scale survey conducted in a representative sample of households throughout India. The Ministry of Health and Family Welfare has designated IIPS as the nodal agency, responsible for providing coordination and technical guidance for the NFHS.
NFHS was funded by the United States Agency for International Development (USAID) with supplementary support from United Nations Children's Fund (UNICEF).
---
This post contains the Environment and Health current affairs of August 2013. These are short Environment and Health current affairs 2013 notes for quick review.
1. Environment and Health News for Competitive Exams
2. Environment and Health News for Bank Exams
3. Environment and Health News for UPSC and PSC Exams
See more under Environment and Health News