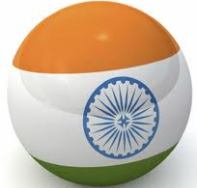 Amendment to the Right to Information Act, 2005
---
The Union Cabinet on 2nd August 2013, has approved introduction of a Bill in the coming session of the Parliament to amend the Right to Information Act, 2005, to exclude the political parties from the definition of Public authority for the purpose of the Act. Earlier the Central Information Commission in its decision, has held that the major 6 political parties, namely, Congress, BJP, CPI(M), CPI, NCP, and BSP are public authorities under Section 2(h) of the RTI Act.
While deciding that the said political parties are public authorities, the Central Information Commission has relied mainly on the grounds that there is substantial (indirect) financing of political parties by the Central Government and they perform public duty. The political parties are registered with the Election Commission under the provisions of section 29A of the Representation of the People Act, 1951.
According to Union Cabinet there are sufficient provisions in the Act to deal with each and every aspect of financing, its declaration and punishment for filing false affidavit and all such information is made available to the public through the website of the Election Commission.
Also under section 13A of the Income-tax Act, 1961, the political parties claiming exemption from tax are required to file their return of income before the due date before the tax authorities along with audited accounts; and form 24A prescribed under section 29C of the Representation of the People Act, 1951 read with Rule 85B of the Conduct of Election Rules, 1961 declaring the list of persons making donations to the political parties exceeding 20,000/- rupees.
The Right to Information Act was enacted in 2005 to provide for an effective framework for effectuating the right of information recognised under Article 19 of the Constitution. The RTI Act was enacted to ensure greater and more effective access to information by making the Freedom of Information Act, 2002 more progressive, participatory and meaningful.
---
This post contains the Indian current affairs of August 2013. These are short current affairs 2013 notes for quick review.
1. Indian current affairs for Competitive Exams
2. Indian current affairs for Bank Exams
3. Indian current affairs for UPSC and PSC Exams
See more under Indian News