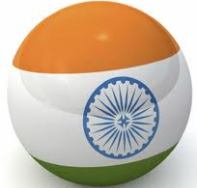 Kerala government got nod for Islamic banking
---
The government of kerala has got a go-ahead from the RBI to launch a financial institution following the principles of Islamic finance. Cheraman Financial Services Limited (CFSL) will be floated by Kerala State Industrial Development Corporation to function as a non-banking finance company.Industries minister PK Kunhalikutty and CFSL chairman P Mohamad Ali told reporters here that the firm would function as a non-banking finance company with an authorised capital of Rs 1,000 crore. CFSL has already received clearances from Reserve Bank of India, the Securities and Exchanges Board of India and the wakf board, the chairman said. The Kerala State Industrial Development Corporation will be the single largest shareholder in the company, holding 11 percent shares. The other individual shareholders can hold a maximum of 9 percent shares.
What is Islamic banking
---
Islamic banking, alternatively known as interest free banking or finance, is a banking system, which promotes profit sharing, but prohibits the charging and paying of interest. This system is based on the principles of Sharia Islamic Law, which are derived mainly from the Holy Quran and the "Hadeeth", a compilation of the noted sayings of Prophet Mohammad.
Islamic Banks everywhere follow these principles in their business. In Islamic banking, productive activities which promote entrepreneurship, trade, commerce and societal development are supported, while those which earn income sans risk – such as interest (Riba) bearing transactions – and unproductive activities like speculation or gambling are prohibited.
Basic tenets of Islamic banking
• Payment and receipt of interest is strictly prohibited.
• The business is based on profit and loss sharing.
• Certain industries, such as adult entertainment, alcohol, and gambling are prohibited for investment. This is why Islamic Banking is also referred to as Ethical banking.
• Banks may not lease or lend any product that they do not wholly own.
• Trading in debt is also not allowed, which is why Banks do not deal in traditional bonds; rather they have their own version of such instruments called Sukuk (Islamic Bond).
• Interest free loans are encouraged to spread financial inclusion.
Why India needs Islamic banking
---
While Islamic finance originates from core muslim principles, it is also a workable model of investment, based on risk sharing. The nations, which have adopted Islamic finance, have done so because it makes business sense. Islamic finance is all about encouraging and facilitating investment in real economic activity and societal welfare, while prohibiting investment in reckless businesses such as gaming, alcohol and adult entertainment or risky financial products like derivative contracts of the kind which led to the 2008 global economic meltdown.
Apart from being a viable alternative to capitalist financial systems prone to extreme risks, the interest-free solutions of Islamic Banking could restore equilibrium in Indian society by providing succour to debt-ridden farmers, labourers and other marginalized groups. Hence, Islamic Banking has potential as a tool of financial inclusion.
As per statistics, India was home to nearly 177 million Muslims in 2010, making it the country with the third largest Muslim population in the world. A considerable number of Indian Muslims either invest in non-interest bearing accounts or donate the interest from interest-bearing accounts to charity. There is an opportunity for Islamic banks to attract funds that interest paying conventional banks cannot.
Traditionally, Indians practised participatory banking by creating cooperative banks, nonbanking financial institutions and micro credit programmes; the same platform can be used to introduce Islamic Banking.
According to the Planning Commission, India is facing a funding gap of US$ 300 billion – or 30% – in meeting its infrastructure funding requirement until 2017. Following the example of countries such as Malaysia, Indonesia, UK, France and Germany, India could use Islamic financial products such as Sukuk (long term bond) to fund infrastructure and other sectors. Specifically, India could attract the Middle East's high investible surplus through Islamic banking and finance.
---
This post contains the Indian current affairs of August 2013. These are short current affairs 2013 notes for quick review.
1. Indian current affairs for Competitive Exams
2. Indian current affairs for Bank Exams
3. Indian current affairs for UPSC and PSC Exams
See more under Indian News