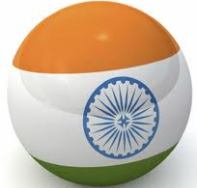 VVPAT System to be used at Bye-Election in Nagaland
---
The Government of India has amended the Conduct of Elections Rules, 1961, enabling the Commission to use Voter Verifiable Paper Audit Trail system (VVPAT) with the Electronic Voting Machines on 14th August, 2013. The Election Commission of India has decided to use the VVPAT system at the current Bye-election from 51-Noksen Assembly Constituency of Nagaland. The poll for this bye-election is to be held on 4th September 2013. Instructions are being issued to hold special meetings with the contesting candidates in this constituency to brief them about the use of VVPAT system. The Commission is organizing special training sessions for poll officers in the use of VVPAT and steps are being taken to educate the electors on the use of VVPAT system.
What is VVPAT
---
According to the new improvement made in the
Voter Verifiable Paper Audit Trail system

, a voter who exercised his/her vote through the ballot unit of the EVM could physically see the printout of the vote cast by him/her. The name of the candidate, his/her election symbol and his/her serial number in the ballot would be displayed in the printout which the voter cannot take home.
Voter Verifiable Paper Audit Trail system

was jointly developed by the public sector Electronics Corporation of India Limited and the Bharat Electrionics Limited. The model had already undergone field trials twice in various parts of the country.
---
This post contains the Indian current affairs of August 2013. These are short current affairs 2013 notes for quick review.
1. Indian current affairs for Competitive Exams
2. Indian current affairs for Bank Exams
3. Indian current affairs for UPSC and PSC Exams
See more under Indian News