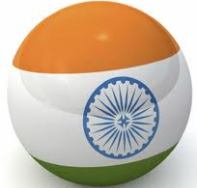 India now the world's third largest Internet using country
---
According to the latest report, India has bypassed Japan to become the world's third largest Internet user after China and the US. Indian users are significantly younger than those of other emerging economies.
India now has nearly 74 million Internet users, a 31 per cent increase over March 2012, the report says. Recently, Telecom Regulatory Authority of India (TRAI) pegged the number of Internet subscribers in India at 164.81 million, with seven out of eight accessing the Internet from their mobile phones.
The report by
comScore

, on the other hand, puts mobile and tabled-based Internet traffic at just 14% of the total. Men under 35 and women between 35 and 44 are heavier users. But women account for less than 40 per cent of all Indian users, a far lower sex ratio than that of other countries.
Google sites have the most unique visitors, Net users spend the most time on Facebook, which is at second place as far as unique visitors are concerned.
China has the world's biggest online presence which outnumber Indians by a ratio of 5: 1.
---
This post contains the Science and Technology current affairs of August 2013. These are short Science and Technology current affairs 2013 notes for quick review.
1. Science and Technology News for Competitive Exams
2. Science and Technology News for Bank Exams
3. Science and Technology News for UPSC and PSC Exams
See more under Science and Technology News