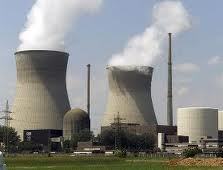 Mr. G R Srinivasan, the Ex-Vice Chairman of AERB published a document on Nuclear Safety measures in India on the wake of Fukushima disaster.
Below are the main points
1. Safety, security and environmental protection of Nuclear Industry are brought about by multi-organizational, multi-disciplinary and multilayered approach and need to be taken care of at all stages from cradle to grave i.e. from siting to decommissioning of each nuclear facility.
2. In India, Nuclear Power Corporation of India Ltd (NPCIL) is primarily responsible for operation safety and the Atomic Energy Regulatory Board (AERB) oversees and ensures safety in design review and construction of new NPPs in India.