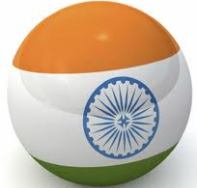 Food Bill delayed, but scheme launched
---
Despite the delay in passage of the Food Security Bill in Parliament, the ambitious programme was launched in in Delhi, Haryana and Uttarakhand with the promise that it would reach two-thirds of the country's 125-crore population and provide them with grain at subsidised rates. In Delhi the programme was launched by chairperson Sonia Gandhi on 20th August - on the occasion of Rajiv Gandhi's 69th birth anniversary.
Hailing the scheme as an "unparalleled" one in the world, as it aims to feed every poor person in the country, Ms. Gandhi said: "We have people who still do not get food and there are malnourished children in the country. That is why we made such a law so that nobody goes hungry and no child sleeps without food." She unveiled the scheme by handing over 5-kg grain packets and Aadhaar-based smart cards to 12 women.
The food security programme is expected to provide subsidised grains for 67% of the population and would see government spending an estimated Rs. 125000 crore to supply 62 million tonnes of grains.
Under food security programme, beneficiaries would get wheat at Rs. 2 a kg, rice at Rs. 3 a kg and coarse grain at Rs. 1 a kg.
---
This post contains the Indian current affairs of August 2013. These are short current affairs 2013 notes for quick review.
1. Indian current affairs for Competitive Exams
2. Indian current affairs for Bank Exams
3. Indian current affairs for UPSC and PSC Exams
See more under Indian News