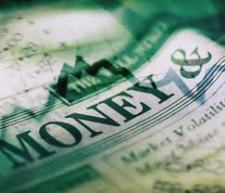 What is a Non-performing asset?
---
Non-performing asset is a buzzing term in Indian economy, especially in Indian banking industry for a while. According to Wikipedia, NPA is a financial term used by banking industry that refers to loans that are in verge of default. Once the borrower has failed to make interest or principal payments for 90 days the loan is considered to be a non-performing asset. Non-performing assets are problematic for financial and banking institutions since they depend on interest payments for income. Also unfavorable pressure from the economy like economic depression can lead to a sharp increase in non-performing loans and often results in massive write-downs.
With effect from March 31, 2004, a non-performing asset (NPA) shall be a loan or an advance where; Interest and/or installment of principal remain overdue for a period of more than 90 days in respect of a term loan, The account remains 'out of order' for a period of more than 90 days, in respect of an Overdraft/Cash Credit (OD/CC), The bill remains overdue for a period of more than 90 days in the case of bills purchased and discounted, Interest and/or installment of principal remains overdue for two harvest seasons but for a period not exceeding two half years in the case of an advance granted for agricultural purposes
Classification of Non-performing assets
---
Banks can classify non-performing assets further into three categories based on based on the period for which the asset has remained non-performing and the realisability of the dues
1.Sub-standard assets: One which has been classified as NPA for a period not exceeding 12 months.
2.Doubtful Assets: One which has remained NPA for a period exceeding 12 months.
3.Loss assets: where loss has been identified by the bank/auditor/central bank inspectors but the loan amount has not been written off, wholly or partly.
Non-performing assets in Indian banks Non-performing assetsof Indian banks have been going up for the last two years due to slowdown in the economy. The gross NPAs of some public sector banks, including State Bank of India and Punjab National Bank have crossed 4% of the total assets at the end of March, 2013. Also Gross NPAs of all Indian public sector banks have risen from Rs 71,080 crore as on March 2011, to Rs 1.55 lakh crore as on December 2012.
Non-performing assets in near furure
---
According to ICRA, the non-performing loans in the banking system are set to double by June 2015 from 3.3%. "There could be a steep increase in the reported NPA percentage from 3.3% as on March 2013 to as high as 5.5-6.5% in June 30, 2015," it said in a report. The increase in bad loans would be because the regulatory forbearance on classification of old restructured advances would cease by April 1, 2015.
The RBI came up with new guidelines on restructured advances and non-performing assets (NPA) recently. As per the new norms, standard account on restructuring will be immediately classified as NPA on restructuring from April, 2015, with certain exceptions.
eg: Kingfisher, the company of Vijay Maliya, had taken huge amount of loans from various PSU banks and its almost in default condition.
Recent News on Non-performing assets - CBI Inquiry
---
Big business houses that secured huge loans from public sector banks post-2008 financial crisis, but defaulted on repayments or charted an escape route through multiple restructuring of bad loans, have now come under the Central Bureau of Investigation's scanner for suspected wilful misappropriation of public money, running into thousands of crores. The soaring NPAs on account of bad loans have in the recent past resulted in a huge setback to financial institutions, especially public sector banks. A case in point is the State Bank of India, which saw gross NPAs rise to 5.56 per cent of total advances by this June-end, from 4.99 per cent a year ago.
1. Increase in Non-performing asset shows a mismanaged economy
2. Rise in Non-performing asset has affected the net profit of most of the Indian public sector banks
3. Non-performing loans in the Indian banking system is expected to rise above 5% by 2015
Hope the readers have got an idea about the meaning of Non-performing asset and its influence in Indian banking system. Sources: Wikipedia Non Performing asset page, various new papers.