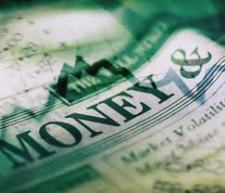 RBI mid-quarter policy review : Key rates unchanged
In the mid-quarter policy review, RBI kept the key rates such as repo rate, reverse repo and CRR unchanged. The RBI reasoned that further reduction in the policy interest rate at this juncture could exacerbate inflationary pressures. Factors other than interest rates are contributing more significantly to the growth and investment slowdown. The economy is facing challenges on the growth-inflation front. GDP growth has moderated to a nine-year low of 5.3 per cent in the January-March 2012 period; the index of industrial production increased by just 0.1 per cent in April; and wholesale price index inflation has inched up from 7.2 per cent in April to 7.6 per cent in May, driven mainly by food and fuel prices. While growth in 2011-12 has moderated significantly, headline inflation remains above levels consistent with sustainable growth. Importantly, retail inflation is also on an uptrend, said the RBI.
Export credit refinance limit hiked to 50%
The RBI has decided to enhance the export credit refinance limit to 50 per cent of the outstanding rupee export credit for banks from 15 per cent. "With a view to enhancing the credit flow to the export sector, it has been decided to enhance the eligible limit of the ECR facility for scheduled banks (excluding Regional Rural Banks) from 15 per cent of the outstanding export credit eligible for refinance to 50 per cent, effective fortnight beginning June 30, 2012," the RBI said in its mid-quarter policy review. This will provide additional liquidity support to banks of over Rs 30,000 crore, the apex bank said. The interest rate charged on the ECR facility is equivalent to the repo rate, which is currently 8 per cent.
RBI asked RRBs stop charging prepayment penalty
The Reserve Bank asked Regional Rural Banks to stop charging penalty on pre-payment of home loans taken on floating interest rates. "It has, therefore, been decided that Regional Rural Banks will not be permitted to charge foreclosure charges or pre-payment penalties on home loans on floating interest rate basis, with immediate effect," RBI said in a notification. Earlier this month, RBI directed all the scheduled commercial banks excluding RRBs to desist charging pre-payment penalty on floating home loan scheme. The RBI noted that the Damodaran Committee had observed that foreclosure charges levied by banks on prepayment of home loans were resented by home loan borrowers. This is particularly so considering that banks were found to be hesitant in passing on the benefits of lower interest rates to the existing borrowers in a falling interest rate scenario, it added.

Fitch downgrades credit outlook of 7 PSUs
Global agency Fitch today lowered the rating outlook of 7 public sector companies including NTPC, SAIL and IOC to negative. The seven entities, whose outlook have been lowered, are NTPC, SAIL, GAIL, IOC, REC, PFC and NHPC. Fitch said the move follows revision of the India's Long-Term Foreign and Local Currency (Issuer Default Ratings) to negative from stable.
BRICS pledges $75-b contribution to IMF's bailout fund
BRICS nations, including India, gave a big boost to the IMF's $430-billion bailout fund for the debt-wracked 17 nation Euro Zone, pledging to contribute $75 billion with New Delhi's contribution being $10 billion. The pledge was made at an informal meeting of BRICS leaders presided by the Prime Minister, Dr Manmohan Singh, ahead of the opening of the seventh G20 Summit in this Mexican resort town. China has agreed to contribute $ 43 billion while the contribution from India, Russia and Brazil will be $10 billion each. The South African contribution is $2 billion.
1,636 clerks vacancies in Union Bank of India
Union Bank of India will be recruiting 1,636 clerks to work as single window operators. According to a notification, candidates with valid score in the common written exam for clerks conducted by the IBPS are eligible to apply. The online application process commenced on June 19 and would continue till July 3, 2012. Further details can be had from the portal
www.unionbankofindia.co.in
.
TNAU asks farmers to grow CORH3 hybrid rice
The Tamil Nadu Agricultural University has asked farmers to grow CORH3 hybrid rice during Kuruvai (short term paddy) season, as it has a yield potential of 30 per cent higher than the normal varieties. Kuruvai marks the commencement of the agricultural season in Tamil Nadu, wherein rice is sown in the Cauvery Delta zone, Tamirabarani and Periya Vagai Command areas, covering about five lakh hectares. Besides higher yield potential, CORH3 withstands salinity and cold, resistant to blast and rice Tungro Virus diseases, suitable for system of rice intensification cultivation, non-lodging and can withstand rains during harvest time and above all fetches market price equal to that of varieties and other private hybrids. CORH 3 seed, priced at Rs 150 per kg, matures in 115 days and gives an average yield of 7,500 kg per hectare and the yield can surpass 10,000 kg with modern practices.
Through this post
currentaffairsindia.info
presents the most relevant and latest news related to economy. These short notes are useful for all exam preparing youths especially for Civil Service and Bank PO aspirants. News are compiled from leading business news papers.