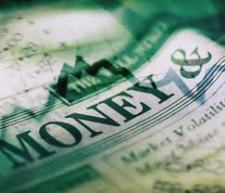 New Major FDIs
Coco Cola and home furnishing major IKEA approached the government with a proposal to invest $5 billion and 1.5 billion euro respectively in the Indian market. Coca Cola would invest $5 billion between now and 2020 on various activities, including setting up of new bottling plants. Last week, home furnishing major IKEA approached the government with a proposal to invest 1.5 billion euro to set up 25 stores in the country. The country's foreign direct investment (FDI) declined by 41 per cent to $1.85 billion in April as compared to the same period in the previous fiscal.
India hosting investment meet in Afghanistan
For the first time, India is hosting an international conference on investment opportunities in a third country, in Afghanistan. Over 100 corporates from different parts of the world as well as Indian companies are partnering the Ministry of External Affairs (MEA) for the endeavour. With companies from Pakistan, Russia, China, Iran and the Gulf confirming their participation, officials hoped the panellists and participants would be able to move towards replacing the current narrative of fear, violence and strife by the narrative of economic opportunities.
Nomura cuts India's GDP growth forecast to 5.8%
Global financial services firm Nomura has sharply lowered India's growth forecast for this fiscal to 5.8 per cent, way below the government's projection, saying the country's monetary and fiscal policies are at loggerheads. "With monetary and fiscal policies at loggerheads, we lower our growth projections...Given weaker initial conditions and limited scope for a major stimulus, we revise down our GDP growth forecast to 5.8 per cent for FY13.," it said in a report.
It pointed out that opening up limits on foreign direct investment or a hike in diesel prices are measures that the "economy requires", but these are not yet forthcoming. Nomura further said that with tough economic reforms difficult to make ahead of general elections, the "window of opportunity for any difficult decisions is the coming six to nine months".
Coming Soon : Less-cash economy
The Reserve Bank of India said that it planned to enhance the availability and acceptability of alternative payment instruments in lieu of cash to move towards less-cash economy and promote 'mobile wallets' as a single instrument for carrying out financial transactions.
"The level of customer protection available in paper transactions and electronic transactions in India varies. In paper transactions in the case of fraudulent or unauthorised transactions, the responsibility to prove 'good-faith' lies with the banks, whereas in electronic transactions, the onus mostly lies with the customers," said RBI in its 'Payment System Vision Document 2012-15', which was released for public discussion.
Rupee slumped to record low
The rupee slumped to fresh record low of 57.92 after RBI measures to stem the currency slide failed to enthuse investors on June 25.