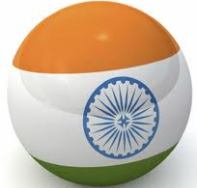 South Asia Call for Action on Ending Violence against Children
The SAARC countries reaffirmed their determination and renewed their commitment to end violence against children in all forms and all settings at the meet of the member countries at Colombo. They countries unanimously adopted the South Asia Call for Action on Ending Violence against Children. Held under the aegis of SAIEVAC, the South Asian Initiative to End Violence Against Children, an apex body of SAARC, the regional follow up reaffirmed their commitment made by Governments to the Convention on the Rights of the Child and its Optional Protocols, the Convention on the Elimination of All Forms of Discrimination against Women etc.
National Telecom Policy-2012
The Union Cabinet approved the National Telecom Policy -2012. The Cabinet also approved introduction of Unified Licence and authorised the Department of Telecommunications to finalise the new Unified Licensing regime with the approval of Minister of Communications & IT. The salient features of the National Telecom Policy-2012 are as follows:
Increase rural teledensity from the current level of around 39 to 70 by the year 2017 and 100 by the year 2020
Repositioning of Mobile phone- as an instrument of empowerment
Broadband –"`Broadband For All" at a minimum download speed of 2 Mbps
Consumer Focus - Achieve One Nation - Full Mobile Number Portability and work towards One Nation - Free Roaming
Cloud Computing, Next Generation Network including IPV6

Protection of Aboriginal Tribes Amendment Regulation 2012
The Union Cabinet approved the proposal for promulgation of the Andaman and Nicobar Islands (Protection of Aboriginal Tribes) Amendment Regulation 2012 under Article 240 of the Constitution. This will cover the entire Union territory of Andaman and Nicobar Islands. Tourist establishments would be prohibited and other commercial establishments would be regulated in the `Buffer Zone`, which would protect the aboriginal tribes from the undesirable outside influences. Further, the stringent penal provisions would act as a deterrent to check the menace of unauthorized entry in the reserved area.

Biotechnology Ignition Grant (Big) Scheme
The Department of Biotechnology invited the attention of all stakeholders in the field of Biotechnology Research to the ambitious scheme called BIG. This scheme is designed to stimulate commercialization of research discoveries by providing very early stage grants for the development and maturation of those discoveries into marketable product or intellectual property (IP), in particular to help bridge the gap between discovery and invention.
Scope & Support:
BIG provides for high level of discovery and innovation in the Biotechnology sector
BIG scheme supports only up-to Proof-of-Concept stage
Funding will be in the form of grant-in-aid limited up-to Rs 50 lakhs
The period for the study would generally not exceed 18 months
Funding may also be used for conducting limited market research, patenting costs, working capital during the period, travel, salary etc.

Zinc Lowers Risk of Treatment Failure in Young Children
Department of Biotechnology said that treating young children with suspected serious bacterial infection with zinc in addition to standard antibiotics significantly reduces the likelihood of treatment failure. In 2010, worldwide, infections were responsible for nearly two-thirds of deaths in children under 5, with around two-fifths of deaths occurring within the first month of life. Of the 1 million neonatal deaths that occur in India every year, more than a quarter are attributed to serious bacterial infections, such as pneumonia, sepsis, and meningitis. Zinc is an accessible, low-cost intervention that could add to the effect of antibiotic treatment and lead to substantial improvement in treatment outcomes, particularly in low and middle income countries where millions of children die from serious infections every year, and where second-line antibiotics and appropriate intensive care might not be easily available.

Village Development Plans Under Pradhan Mantrai Adarsh Gram Yojana
All the five States participating in Pilot Centrally-Sponsored Scheme "Pradhan Mantrai Adarsh Gram Yojana (PMAGY)", viz., Assam, Tamil Nadu, Rajasthan, Bihar and Himachal Pradesh have confirmed preparation of Village Development Plans for the villages covered under the Scheme. The centrally sponsored scheme called "Pradhan Mantri Adarsh Gramin Yojana (PMAGY)" was approved in the year 2010 by the Government of India on pilot basis for integrated development of 1000 Scheduled Castes majority villages in five State- Assam(100 villages), Bihar, Himachal Pradesh, Rajasthan and Tamil Nadu (225 villages each).

C 130-Super Hercules
In yet another accomplishment, the C-130J super Hercules aircraft touched down at Air Force Station, Car Nicobar on 28 May 2012 on its maiden flight to the island airbase. C – 130 J is one of the latest warbird with state of art avionics and defensive suites. This aircraft has the ability to execute special operations which shall involve not only the Air Force elements but also Army and Naval forces to achieve the assigned task by displaying a great synergy between them. This also show cases our ability and operational infrastructure to induct variety of forces & technology. This endorses the vision of our planners to induct this magnificent machine into tech – savvy Indian Air Force. It is indeed a proud and historic moment which will go down the annals of Indian Air Force's only island base rightfully known as 'Commendable Carnic'.