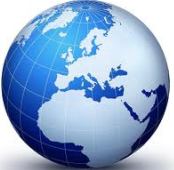 Mohamed Morsi - The new President of Egypt
Mohamed Morsi of the Muslim Brotherhood party won the presidential election in Egypt. Morsi, chairman of the Brotherhood's Freedom and Justice Party, received about 52 percent votes in the run-off round while his opponent Ahmed Shafiq got about 48 percent. Egypt held its historical presidential election May 23-24. Morsi and Shafiq, who were the top two candidates in the first round, entered the run-off which kicked off June 1. With Sunday's win, Morsi's membership in the Muslim Brotherhood Party also ended, affirming the pledge for the movement that Morsi will be the president for all Egyptians.
Iraq warns of Syrian crisis' consequences
Iraq has warned of Syrian crisis' consequences, pointing to a potential spillover effect for other countries in the Middle East. Iraqi Foreign Minister said that it is a main concern for Iraq that the crisis might spill over into the neighbouring countries, as no country is immune to such a spillover because of the composition of the societies in these countries. 'Iraq is concerned about the Syrian crisis, and its role cannot be bypassed in any decision aimed at solving the crisis. Any regional, Arab or international attempt to jump over its role will not succeed,' he said.
Makhdoom Shahabuddin as new Pak PM
The ruling Pakistan People's Party has nominated senior leader Makhdoom Shahabuddin for the post of premier following the Supreme Court's disqualification of Prime Minister Yousuf Raza Gilani.
Moscow Meeting failed to reach consensus
Iran and world powers failed to narrow differences over the Iranian nuclear drive after bruising talks in Moscow held amid threats of a crippling oil embargo or even military action against Tehran. However the Iranian negotiating team and the world powers led by EU foreign policy chief Catherine Ashton succeeded in keeping talks alive by agreeing a process for future meetings. The meeting was held between Iran and the world powers known as 'P5+1'- permanent UN Security Council members Britain, China, France, Russia and the United States, plus Germany.
Popular Pakistani singer shot dead
A popular Pakistani singer who fled the Taliban to pursue her music career away from their repressive dictats was shot dead in the northwestern city of Peshawar. The singer had fled to Peshawar in 2009 to escape the then Taliban-dominated northwestern district of Swat as the army launched a sweeping offensive.

US probe on Quran burning
US military investigation has recommended disciplinary action for up to seven troops over their role in the burning of Qurans at a base in Afghanistan, a US official said. Top US commanders issued numerous apologies over the Quran and insisted it was an accident, but details of exactly how the incident occurred have remained unclear pending the outcome of the probe.