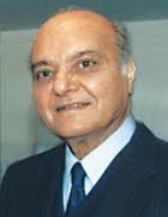 The UNESCO-Madanjeet Singh Prize for the Promotion of Tolerance and Non-Violence is dedicated to advancing the spirit of tolerance in the arts, education, culture, science and communication. It is awarded every two years to individuals or institutions for outstanding contributions to the promotion of tolerance and non-violence. The Prize was created in 1995 on the occasion of the 125th anniversary of the birth of the Mahatma Gandhi, thanks to the generosity of the Indian writer and diplomat Madanjeet Singh. Madanjeet Singh is an Indian artist, writer, former diplomat and philanthropist. Since 2000 he has been a UNESCO Goodwill Ambassador. He created the South Asia Foundation in 2000 as a regional youth movement and it has now grown to have chapters in eight countries. The South Asia Foundation (SAF) has offered scholarships to South Asian students under various disciplines in its 12 UNESCO Madanjeet Singh Institutions of Excellence.
Latest News on UNESCO-Madanjeet Singh Prize
18 Nov 2011 : UNESCO-Madanjeet Singh Prize for 2011. Afghan women's rights campaigner Anarkali Honaryar and Palestinian peace activist Khaled Abu Awwad are the winners of the 2011 UNESCO-Madanjeet Singh Prize for the Promotion of Tolerance and Non-Violence. The US$ 100,000 award will be divided equally between the two laureates, who were selected by an international jury. Anarkali Honaryar (Afghanistan) is rewarded for her commitment and tireless work to improve the conditions of women and minority groups in Afghanistan and to promote the ideals of human dignity, human rights, mutual respect and tolerance. After the parliamentary elections of 2010, Honaryar became the first non-Muslim woman member of Afghanistan's Wolesi Jirga, the lower house of parliament. Khaled Abu Awwad (Palestine) is cited for his efforts to promote tolerance, peace and non-violence through his work as a peace activist and leader in the reconciliation process between Palestinians and Israelis.
18 Nov 2011 : After a decade, Suu Kyi accepts award. Nearly a decade after it was conferred, a prestigious United Nations award for promoting peace and tolerance, 2002 has finally been presented to its winner, Myanmarese democracy campaigner Aung San Suu Kyi. On November 16—the United Nations Day of Tolerance — UNESCO arranged a video conference with Ms. Suu Kyi for handing over a cheque for the amount, while announcing the awardees of the 2011 UNESCO- Madanjeet Singh Prize. It is only now that the Myanmar government has allowed her to accept the award carrying a prize of $1,00,000.