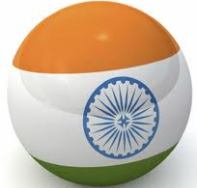 Shiksha Ka Haq launched on National Education Day
Government launched its ambitious Shiksha ka Haq Campaign. The country-wide campaign aims at creating awareness among people about the Right to Education and their entitlement to free and compulsory education. It was launched by Human Resource Development Minister Kapil Sibal and Lok Sabha speaker Meira Kumar at Nuh in the Mewat district of Haryana. Nuh has one of the lowest education performance parameters in the country. Stressing the need for qualified teachers, Mr. Sibal said that the aim is to maintain a teacher student ratio of 1: 30 to ensure quality education to students. Emphasising on the need for female education, Lok Sabha speaker Meira Kumar called for spreading awareness about enrolling more girl children in schools. The Campaign was launched to mark the birth anniversary of Maulana Abul Kalam Azad which is also celebrated as National Education Day (11th November).
Megha Tropiques to study Monsoons
In an effort to understand the complex sciences behind the monsoons, the Indian Space Research Organisation launched Megha Tropiques, a satellite designed and developed by scientists of India and France. The Rs90 crore satellite was injected into an orbit 886 km away from the earth by a Polar Satellite Launch Vehicle (PSLV),ISRO's trusted workhorse.
Pakistan to grant Most Favoured Nation status to India
Pakistan has decided to grant Most Favoured Nation (MFN) status to India, Foreign Minister Hina Rabbani Khar said in their National Assembly. The MFN status could be a big step forward in strengthening trade ties between the two neighbours. Once MFN status is granted, Pakistan will have to treat India on par with its other favoured trading partners. India has already granted most favoured nation status to Pakistan in 1996 1and is treating it on par with other trading partners. Currently, Pakistan's exports to India stand at $300 million, while imports from India are at $1.5 billion.
Palestine became member of Unesco
Palestine became the 195th full member of Unesco, as the United Nations organization defied a mandated cutoff of American funds under federal legislation from the 1990s. The vote of Unesco's full membership was 107 to 14, with 52 abstentions. The step will cost the United Nations Educational, Scientific and Cultural Organization one-quarter of its yearly budget — the 22 percent contributed by the United States (about $70 million) plus another 3 percent contributed by Israel.
Every Woman Every Child campaign
Every Woman Every Child is a global effort initialted in 2010, spearheaded by UN Secretary-General Ban Ki-moon, to mobilize and intensify global action to improve the health of women and children around the world. Working with leaders from governments, multilateral organizations, the private sector and civil society, Every Woman Every Child aims to save the lives of 16 million women and children and improve the lives of millions more.
Arab League has voted to suspend Syria from its meetings
The Arab League has voted to suspend Syria from its meetings over its failure to end a government crackdown on protesters. It has also decided to impose sanctions against Damascus. At an emergency meeting in Cairo today the League also asked member states to withdraw their ambassadors, and urged Damascus to end violence against protesters. The Arab League Ministers took the decisions after considering Syria's failure to implement the peace plan agreed with the League last week. Eighteen Arab League member states voted at the Cairo meeting to suspend Syria, with Syria, Lebanon and Yemen voting against and Iraq abstaining. But Syriaalleged that the League is playing into the hands of foreign countries and trying to provoke foreign intervention in Syria as in the case of Libya.
PM announces US $ 100 million credit facility for Male
Prime Minister today announced 100 million US dollars stand by credit facility to the government of Maldives to help stabilize its fiscal position. Prime Minister Dr. Manmohan Singh and the Maldivian President Mohemmed Nasheed signed a framework agreement on cooperation for development in Male. The agreement proposes to put in place a template for cooperation in a wide range of areas such as trade and investment, food security fisheries development, tourism, transportation, information technology, new and renewable energy, communication and connectivity. India will also undertake extensive renovation of the Indira Gandhi Memorial Hospital in Male. The Prime Minister also said that the possibility of commencing regular passenger- cum- cargo ferry services between Kochi and Male at the earliest.
Niger to grant Gadaffi's son assylum
Niger has decided to grant Muammar Gaddafi's son Saadi, assylum for humanitarian reasons.The announcement was made by Niger President Mahamadou Issoufou yesterday. He said his country would follow international norms in dealing with Saadi's case. Libya's new leadership wants Saadi to stand trial for crimes allegedly committed while heading the country's football federation. 38 year old Saadi Gaddafi fled Libya to Niger in August after the fall of Tripoli to the ruling NTC regime.
Biggest ever gem from diamond mines at Panna unearthed
National Mineral Development Corporation, NMDC, has unearthed a 37.68 carat diamond, the biggest ever gem produced from the diamond mines at Panna in Madhya Pradesh. The experts have valued this gem between 2.5 and 5 crore rupees. NMDC officials said, the white rough diamond in octahedron shape is of "good quality".