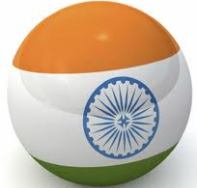 Longest Polio Free Period Ever Seen in India
Only one polio case has been detected so far this year in the country making it the longest polio-free period ever since eradication efforts were launched. The only case of polio reported this year has been from Howrah district in West Bengal on 13th January 2011 as compared to 39 cases in the country in the same period of 2010. A new communication campaign personalizing the message for polio immunization from 'Har bachcha har bar' (every child every time) to 'mera bachcha har bar' (my child every time) has been rolled out. The new campaign encourages all parents to take action to protect their children against polio. These measures are in addition to the intense efforts already being made in the polio endemic states of UP and Bihar to ensure that the children living the highest risk areas and specially the youngest children, the newborns, are rapidly protected.
Addu Declaration
The Seventeenth SAARC Summit being held in Maldives, concluded with the release of the Addu Declaration. The summit was deeply Concerned about the continuing threat of terrorism in all its forms and manifestations, transnational organized crimes, especially illegal trafficking in narcotic drugs and psychotropic substances, trafficking in persons and small arms and increased incidents of maritime piracy in the region; and reiterating their resolve to fight all such menaces. It agrred on seed bank and rapid response to disasters. It adopted a promising 20-point agenda, stressing connectivity and vowing to take concrete measures for alleviating poverty, reducing wealth gap, improving people-to-people contacts and expressing its deep concern over the menace of terrorism. The conference was held with the theme of "Building Bridges" and continued for two days in Addu, a city of Maldives situated in the southern hemisphere. This was the first-ever conference held in this part of the world. Heads of all eight Saarc states who signed the declaration were: Syed Yusuf Raza Gilani (Pakistan), Dr Manmohan Singh (India), Hamid Karzai (Afghanistan), Sheikh Hasina Wajid (Bangladesh), Lyonchhen J Thinley (Bhutan), Dr Baburam Bhattarai (Nepal), Mahinda Rajapaksa (Sri Lanka) and Mohamed Nasheed, the host and President of Maldives.
Cultural Heritage Young Leadership Programme
Launched on 19th November, this programme aim to promote cultural awareness among school children, to develop a love for India's rich cultural heritage. The focus is on the less-privileged children residing in backward areas through regional languages as a medium of communication as far as possible. The Scheme would broadly consist of distribution of existing audio-visual (AV) materials related to culture amongst schools, production of new AV material including publications related to culture. It will support visits to monuments and museums by students of less-privileged schools.
India elected as member of World Heritage Committee
India is one of the 9 new State Parties elected for 4 years on the World Heritage Committee (WHC), the elections for which took place on the 7th November, 2011 at the 18th Session of the General Assembly of the Convention for the Protection of World Cultural and Natural Heritage. Being part of the WHC enables India to participate actively in matters related to the World Heritage Convention which includes scrutiny of dossiers etc. for inscription on the World Heritage List.
Studio Theatre Scheme
Ministry of Culture has introduced the 'Studio Theatre Scheme' under which compact performing spaces and 'baithaks' for musician and vocalists can be set up. Groups throughout the country can build their own creative spaces with a grant from the Ministry upto Rs. 50 lakh in metro cities and Rs. 25 lakh in other places. This has fulfilled a longstanding demand and the Scheme will really benefit the cause of theatre, dance and music in Indian towns and cities. A large number of applications have been received.
Birthday Celebrations
The 150th Birth Anniversaries of Rabindranath Tagore,Swami Vivekananda and Mahamana Madan Mohan Malviya are being commemorated by nation this year.
National Monuments Authority
To stop the rampant encroachment and construction around the monuments and other sites of archeological importance the Government has enacted The Ancient Monuments and Archaeological Sites and Remains (Amendment and Validation) Act, 2010. National Monuments Authority (NMA) under the Act will be the highest body to oversee functions under the Act, particularly consideration of NOC applications for construction/reconstruction/repair and renovation in prohibited and regulated areas. National Monument Authority has been already established at Tilak Marg, New Delhi with a full time Member Secretary and small component of staff.
DRDO Conducts 5th Successful Flight of UAV Rustom – 1
Indigenously designed and developed RUSTOM-1 made 5th successful Flight this morning while flying at an altitude of 2300 ft AGL (above ground level) & at a speed 100 Knots (100 nautical miles per hour) during 25 minute of cruise near Hosur. It may be noted that this Medium Altitude Long Endurance Unmanned Aerial Vehicle (MALE - UAV) is developed by DRDO with Aeronautical Development Establishment (ADE) Bangalore as the nodal laboratory. It had its maiden flight in 2010. This UAV can attain a maximum speed of 150 Knots, 22,000 ft of altitude and endurance of 12-15 Hours with an operating range of 250 Kms when fully developed.
Joint Venture Agreement for Setting up Nuclear Power Plants Across The Country
Nuclear Power Corporation of India Ltd. (NPCIL) and National Aluminium Company Limited (NALCO) has entered into a Joint Venture Agreement for setting up nuclear power plants across the country. NALCO is a Central Public Sector Undertaking under the Administrative control of Ministry of Mines, Government of India which has experience of more than 25 years in Mining, Alumina Refining, Power Generation and Aluminum Smelting. NALCO has a vision to become an integrated energy and metal company. NPCIL is a wholly-owned enterprise of the Government of India under the Department of Atomic Energy for setting up nuclear power plants in India. Presently, NPCIL operates 20 nuclear reactors with a total installed capacity of 4780 MW and six reactors with 4800 MW capacity are under construction.
India Wins Best Destination Award at World Travel Awards
India won the 'Best Destination' and 'Best Marketing Campaign' Awards at World Travel Awards. India will hold its first 'Global Travel Mart' on 12th December 2012.
52nd Subroto Cup Kickstarted
The 52nd Subroto Cup, an annual football tournament organised by the Indian Air Force kickstarted. The tournament considered to be one of the most popular for children in the soccer world. Formed in 1960, it is a unique tournament wherein only Champion School Teams from States and Union Territory of India participate selected from 20,000 school competing at preliminary level to reach the final stages.
Adivasi Shiksha Rrinn Yojana
Government launched a new Education Loan Scheme titled "ADIVASI SHIKSHA RRINN YOJANA"(ASRY) of National Scheduled Tribes Finance and Development Corporation. Under the Scheme, NSTFDC would provide loan at concessional rate of interest to the eligible Scheduled Tribes for pursuing higher professional and technical education including PhD. in India. A Scheduled Tribe having annual family income upto Double the Poverty Line would be eligible. The present limit is Rs. 39,500/- p.a. for rural areas and Rs. 54,500/- p.a. for the urban areas.