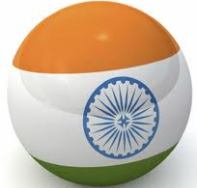 Swarna Jayanti Shahari Rozgar Yojana (SJSRY)
Ministry of Housing & Urban Poverty Alleviation is implementing Swarna Jayanti Shahari Rozgar Yojana (SJSRY) throughout the country, aimed at providing gainful employment to the urban unemployed and under-employed poor, through encouraging the setting up of self employment ventures by the urban poor living below the poverty line, skills training and also through providing wage employment by utilizing their labour for construction of socially and economically useful public assets. The scheme has been comprehensively revamped with effect from 2009-2010.
Jawaharlal Nehru National Urban Renewal Mission
JNNURM aims at creating 'economically productive, efficient, equitable and responsive Cities'. The Government of India launched the Jawaharlal Nehru National Urban Renewal Mission (JNNURM) in 2005 to assist cities and towns in taking up housing and infrastructural facilities for the urban poor in 65 cities/towns in the country under the Basic Services to the Urban Poor Programme (BSUP) for the urban poor in the country. It has two focus areas:
Focus on water supply and sanitation, solid waste management, road network, urban transport and redevelopment of old city areas, administered by the Ministry of Urban Development.

Focus on integrated development of slums, administrated by Ministry of Housing and Urban Poverty Alleviation.
It aims at a wide-ranging urban sector reforms to strengthen municipal governance in accordance with the 74th Constitutional Amendment Act, 1992 by a strategy of upgrading the social and economic infrastructure in cities and provision of Basic Services to Urban Poor (BSUP). The share of grant funding by the central government can vary from 35% in the largest cities to up to 90% in cities located in the Northeast. Most cities receive grants covering 50% or 80% of costs depending on the size of the city. Currently, ten projects are being covered by JNNURM funds covering road network, storm water drains, bus rapid transit system, water supply, solid waste management, sewage treatment, river and lake improvement, slum improvement and rehabilitation under its scope.
Rajiv Awas Yojana' (RAY)
In pursuance of the Government's vision of creating a Slum-free India, a new scheme 'Rajiv Awas Yojana' (RAY) has been launched in 2011. The Phase I of Rajiv Awas Yojana is for a period of two years from the date of approval of the scheme with a budget of Rs 5,000 crores. The Scheme is expected to cover about 250 cities, across the entire country by the end of 12th Plan (2017). The selection of the cities will be done in consultation with the Centre. The States would be required to include all the mission cities of JNNURM, preferably cities with more than 3 lakh population as per 2001 Census; and other smaller cities, with due consideration to the pace of growth of the city, of slums, predominance of minority population, and areas where property rights are assigned. The scheme will progress at the pace set by the States. Under the Scheme, Fifty percent (50 %) of the cost of provision of basic civic and social infrastructure and amenities and of housing, including rental housing, and transit housing for in-situ redevelopment – in slums would be borne by the Centre. For the North Eastern and Special Category States the share of the Centre would be 90% including the cost of land acquisition, if required.
Youth exchange activities between India and China
In 2005, Government of India and China decided to launch regular youth exchange activities.In 2006, 2007 , 2008 , 2009 & 2010 the Indian Youth Delegations visited China followed by return visit of 100-member Youth delegations from China to further foster and enhance the continued youth-to-youth contact between the two countries and consolidate our long-standing bilateral relation over 55 years. This year, Indian Youth delegation consisting of 500 members is visiting Beijing , Guangzhou and Shanghai during their ten day stay in China from 20th to 29th September,2011.
Cyber Attacks Far More Dangerous Says Sibal
Delivering keynote address in the opening session of the Summit on Information and Network Security for Emerging Markets on September 20, 2011 at Helsinki, Kapil Sibal cautioned that the cyber attacks come not only from individuals but also from rival corporate houses and rouge states. Shri Sibal reminded that single malicious malware can bring to halt not only big nuclear plants but also vital activities of financial institutions, which are globally interconnected. Talking of the remarkable growth in telecom services in India, Shri Sibal added that mobile connections in India has grown from 3 million in 2000 to 870 million in 2011. India is laying National Optical Fibre connecting 2.5 lakh Gram Panchayats in next three years and implementing NeGP(National e-Governance Plan) to empower citizens. This phenomenal growth of the network and people's dependency on network platform make the security issues of foremost concern to India. Shri Sibal mentioned that India needs technologies for testing labs for network security.
Indian Army-ICICI Bank : Green Governance Programme
The Indian Army has joined hands with 'The Green Governance Programme' of ICICI Bank to implement projects like rainwater harvesting, ground water rejuvenation, construction of check dams and water treatment/de-siltation of water bodies, New & Renewable Energy Initiatives etc. The project is expected to enhance the biodiversity conservation potential of the Indian Army's various establishments, such as cantonments, depots, maneuver areas and military farms. The project also involves spreading awareness on ecology and biodiversity related concepts among school children.
Perfomax - Performance Enhancing Drug for High-Altitude Areas
DRDO Developed Performance Enhancing Drug for High-Altitude Areas. Perfomax has been found to improve physical and mental performance in High Altitude and Hypoxic Conditions. The formulation is rich in antioxidants and other bioactive compounds that improve performance of brain, heart, kidney and lungs and improves blood circulation.
Key points of PM's Address at the 66th Session of The UN General Assembly
The Palestinian question still remains unresolved and a source of great instability and violence. India is steadfast in its support for the Palestinian people`s struggle for a sovereign, independent, viable and united state of Palestine with East Jerusalem as its capital, living within secure and recognizable borders side by side and at peace with Israel. We look forward to welcoming Palestine as an equal member of the United Nations.
We need a stronger and more effective United Nations. We need a United Nations that is sensitive to the aspirations of everyone - rich or poor, big or small. For this the United Nations and its principal organs, the General Assembly and the Security Council, must be revitalized and reformed.
The reform and expansion of the Security Council are essential if it is to reflect contemporary reality. Such an outcome will enhance the Council's credibility and effectiveness in dealing with global challenges. Early reform of the Security Council must be pursued with renewed vigour and urgently enacted.
We should not allow the global economic slowdown to become a trigger for building walls around ourselves through recourse to protectionism or erecting barriers to movement of people, services and capital. Effective ways and means must be deployed to promote coordination of macro economic policies of major economies.
India Canada agree on FIPA and SSA
Residual issues with regard to Foreign Investment Protection Agreement (FIPA) and Bilateral Social Security Agreement (SSA) between the two countries have been resolved and both agreements could now be signed at an opportune time.
Book launched - Water:Asia's New Battlefield
Author of "Water:Asia's New Battlefield" - Prof. Brahma Chellany. The book was launched by The Vice President of India Shri M.Hamid Ansari last week.According to Brahma Chellany, while there are 57 river basins in Asia, there have been only four trans-boundary agreements of which he described the 1996 Ganga water treaty between India and Bangladesh and the Indus Water Treaty of 1960 between India and Pakistan as the only "genuine water-sharing pacts."