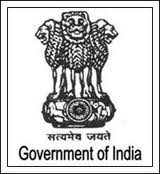 The objective of the Mahatma Gandhi National Rural Employment Guarantee Act, 2005 is to enhance livelihood security in rural areas by providing at least 100 days of guaranteed wage employment in a financial year to every household whose adult members volunteer to do unskilled manual work. This act was introduced with an aim of improving the purchasing power of the rural people, primarily semi or un-skilled work to people living in rural India, whether or not they are below the poverty line. Around one-third of the stipulated work force is women. The law was initially called the National Rural Employment Guarantee Act (NREGA) but was renamed on 2 October 2009
Implementation
The act directs state governments to implement MGNREGA "schemes". Under the MGNREGA the Central Government meets the cost towards the payment of wage, 3/4 of material cost and some percentage of administrative cost. State Governments meet the cost of unemployment allowance, 1/4 of material cost and administrative cost of State council. Since the State Governments pay the unemployment allowance, they are heavily incentivized to offer employment to workers.
However, it is up to the State Government to decide the amount of unemployment allowance, subject to the stipulation that it not be less than 1/4 the minimum wage for the first 30 days, and not less than 1/2 the minimum wage thereafter. 100 days of employment (or unemployment allowance) per household must be provided to able and willing workers every financial year.
MGNREGA bullets to your Exam Arsenal
The MGNREGA is one of the largest initiatives of its kind in the world. It covers around 0.3% of GDP

MGNREGA is open to all adult members of a family, regardless of poverty line.

Wage cost of unskilled manual labour are being paid by Central government

Unemployment allowance are being paid by State government

Material cost is shared by Central and State government.

NREGA's minimum wage has since been changed to INR 120 (US$2.68) per day

Permissible works predominantly include water and soil conservation, afforestation and land development works

At least one-third beneficiaries shall be women who have registered and requested work under the scheme.Currently above 45% of beneficiaries are women.

It is widely criticized that MGNREGA has contributed to farm labour shortage
Latest News on MGNREGA
8 Aug, 2011 : Skill development training for MGNREGA cardholders : Jairam. Union Minister for Rural Development Jairam Ramesh today said the skill development of farm labour will become a component of the MGNREGA soon.Wage earners who had completed 100 days work will be provided 100 days more work for skill development. To prevent irregularities in nine flagship programmes of rural development schemes including MGNREGA, Mr Ramesh said the CAG had agreed to establish separate body to monitor the funds being pumped every year for various rural schemes by the Union Government.