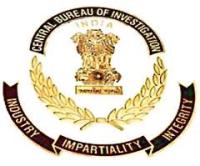 During the period of World War II, a Special Police Establishment (SPE) was constituted in 1941 in the Department of War of the British India to enquire into allegations of bribery and corruption in the war related procurements. Later on it was formalized as an agency of the Government of India to investigate into allegations of corruption in various wings of the Government of India by enacting the Delhi Special Police Establishment (DSPE) Act, 1946 . In 1963, the Central Bureau of Investigation (CBI) was established by the Government of India with a view to investigate serious crimes related to Defence of India, corruption in high places, serious fraud, cheating and embezzlement and social crime, particularly of hoarding, black-marketing and profiteering in essential commodities, having all-India and inter-state ramifications. CBI derives its legal powers to investigate crime from the DSPE Act, 1946.
Supervision of CBI
The superintendence of CBI related to investigation of offences under the Prevention of Corruption Act, 1988 lies with the Central Vigilance Commission (CVC) and in other matters with the Department of Personnel & Training (DOPT) in the Ministry of Personnel, Pension & Grievances of the Government of India.
Divisions of CBI
CBI has grown into a multidisciplinary investigation agency over a period of time. Today it has the following three divisions for investigation of crime
Anti-Corruption Division - for investigation of cases under the Prevention of Corruption Act, 1988 against Public officials and the employees of Central Government, Public Sector Undertakings, Corporations or Bodies owned or controlled by the Government of India - it is the largest division having presence almost in all the States of India.

Economic Offences Division - for investigation of major financial scams and serious economic frauds, including crimes relating to Fake Indian Currency Notes, Bank Frauds and Cyber Crime.

Special Crimes Division - for investigation of serious, sensational and organized crime under the Indian Penal Code and other laws on the requests of State Governments or on the orders of the Supreme Court and High Courts.
Difference between National Investigation Agency (NIA) and the CBI
The NIA has been constituted after the Mumbai terror attack in November 2008 mainly for investigation of incidents of terrorist attacks, funding of terrorism and other terror related crime, whereas CBI investigates crime of corruption, economic offences and serious and organized crime other than terrorism.
Can CBI suo-moto take up investigation of any crime anywhere in the Country?
No. As per section 2 of the DSPE Act, CBI can suo-moto take up investigation of offences notified in section 3 only in the Union Territories. Taking up investigation by CBI in the boundaries of a State requires prior consent of that State as per Section 6 of the DSPE Act. The Central Government can authorize CBI to investigate such a crime in a State but only with the consent of the concerned State Government. The Supreme Court and High Courts, however, can order CBI to investigate such a crime anywhere in the country without the consent of the State.
Registration of cases with CBI - what all?
CBI is a specialized agency meant for investigation of crime relating to Corruption by Public Servants under the control of the Central Government, serious economic offences and frauds and sensational crime having inter-state/all-India ramifications. CBI does not take up investigation of general and routine nature of crime as the Police forces of the State and Union Territories are meant to investigate such crime.
As far as crime of corruption by Public Servants of the Central Government is concerned, an individual can approach any anti-corruption branch of CBI nearest to him, anywhere in the country. CBI has such branches in all the State Capitals and many other cities.
CBI has branches for registration of Economic and Special Crime offences in all the four metropolitan cities, viz. Delhi, Mumbai, Kolkata and Chennai. Any of these branches can be approached for providing information about serious economic offences as well as serious special crimes such as drug and human trafficking, fake currency, poaching of wild life, adulteration of drugs and food products, organized crime having all-India/inter-State ramifications.
As stated above, local Police in the States and UTs should be approached for registration of crimes of general and routine nature. This does not mean that they should not be approached for registration of serious offences. It is only meant to say that CBI should not be approached for general and routine nature of Economic and Special offences.
Can CBI take over the investigation of a criminal case registered by the State Police?
Yes, it can, in the following situations
The concerned State Government makes a request to that effect and the Central Government agrees to it (Central Government generally seeks comment of CBI before deciding upon the request of the State)

The State Government issues notification of consent under section 6 of the DSPE Act and the Central Government issues notification under section 5 of the DSPE Act

The Supreme Court or High Courts orders CBI to take up such investigations.
Why does CBI take so much time in investigation of cases?
CBI conducts investigations in the most professional manner. It lays great emphasis in use of science and technology during investigations. It requires evaluation of evidence by Forensic Laboratories and other experts such as Government Examiners of Questioned Documents (GEQDs). This often takes time. Many cases of CBI often require investigation abroad. Collection of evidence in a foreign country depends on many external factors beyond the control of CBI. A letter of request is issued to the concerned country and collection of evidence is requested by the law enforcement agencies of that country. This adds to the delay.
In addition to above, there is multi-layer supervision in CBI. The evidence collected is analyzed threadbare both by executive officers and law officers at multiple levels. Because of all these factors, CBI investigations often take time.
Having said this, it is important to clarify that investigation of trap cases are generally finished within a period of one month to three months. Of late a great emphasis is being laid in CBI to complete investigations at the earliest. It has been decided that investigation shall be completed within a period of one year.
What is the role of CBI as Interpol of India?
In this era of globalization and information technology crime and criminals easily cross national boundaries. Crime and Criminals have gone transnational. The International Police Criminal Organization (ICPO or Interpol) has emerged as an important institution for strengthening cooperation amongst law enforcement agencies of various countries.
As Interpol of India, CBI acts as an interface between the law enforcement agencies of India and other countries to ensure such cooperation. It facilitates exchange and sharing of information by these agencies. It also gets the red notices of the fugitive criminals, wanted in India, published.
Besides above it also plays a role in negotiation and finalization of Mutual Legal Assistance Treaties (MLATs) and Extradition Treaties between India and other countries. CBI also facilitates execution of Letter of Requests for Investigation in India and out of India.
RTI
CBI is exempted from the provisions of the Right to Information Act. This exemption was granted by the government in 2011 (with similar exemptions to the National Investigating Agency (NIA), the Directorate General of Income Tax Investigation and the National Intelligence Grid (Natgrid)) on the basis of national security.
Selection committee
Chief Vigilance Commissioner – chairperson
Vigilance Commissioners – members
Secretary, Home Ministry – member
Secretary (Coordination and Public Grievances) in the Cabinet Secretariat – member
When making recommendations, the committee considers the views of the outgoing director. Final selection is made by the Appointments Committee of the Cabinet from the panel recommended by the selection committee
Latest News on CBI
20 Aug, 2011

: The CBI, the premier anti-corruption investigative agency, is under the Department of Personnel and Training, which is controlled by the Prime Minister's Office (PMO). Secondly, the career prospects of CBI officers and other personnel are dependent on the political executive, and all officers are subject to transfer except the Director. Thus, the investigative arm is controlled by the 'political suspects' themselves. Thirdly, the Single Directive, a secret administrative directive that was invalidated by the Supreme Court in the Jain hawala case in 1997 (Vineet Narain v. Union of India) has been legislatively revived. Consequently, under Section 6A of the Delhi Special Police Establishment Act, the CBI is disabled from starting an inquiry or investigation against Joint Secretary or higher level bureaucrats without the Central government's prior approval. Therefore, the Prevention of Corruption Act is a non-starter against Ministers and high-level bureaucrats who may act in concert. It is imperative that the CBI's anti-corruption wing be brought under the Lokpal and not under the PMO.