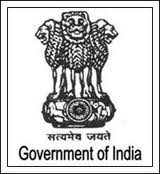 The CSC is a strategic cornerstone of the National e-Governance Plan (NeGP), approved by the Government in May 2006, as part of its commitment in the National Common Minimum Programme to introduce e-governance on a massive scale.
Advances in Information and Communication Technologies have made it possible today to provide a whole range of high-quality and cost-effective services relating to video, voice and data content through a single communication channel using appropriate terminal equipment. This opens up a whole realm of possibilities for provision of e-government, entertainment, education, telemedicine, e-commerce, info-services, etc. ubiquitously. Government of India is committed to leveraging these advances in Information and Communication Technologies (ICT) for the benefit of the citizens, especially those in rural and remote areas. It is therefore considered necessary to create a network of access points termed Common Services Centres (CSCs) throughout the country as outlets for such services.
This Draft Framework brought out by the Department of Information Technology (DIT), Government of India, outlines the policy framework, strategy and contours of financial support of government for rapid proliferation of CSCs across the country. It is intended that this Framework would create an enabling environment for establishment of 100,000 Common Services Centres in the rural areas by the year 2007 to provide all possible government and private services.
The Government has approved a Common Services Centres (CSCs) Scheme for providing support for establishing 100,000 Common Services Centers in 600,000 villages of India . The Scheme, as approved by the Government of India, envisions CSCs as the front-end delivery points for Government, private and social sector services to rural citizens of India , in an integrated manner. The objective is to develop a platform that can enable Government, private and social sector organizations to align their social and commercial goals for the benefit of the rural population in the remotest corners of the country through a combination of IT-based as well as non-IT-based services.
The CSCs would provide high quality and cost-effective video, voice and data content and services, in the areas of e-governance, education, health, telemedicine, entertainment as well as other private services. A highlight of the CSCs is that it will offer web-enabled e-governance services in rural areas, including application forms, certificates, and utility payments such as electricity, telephone and water bills . The establishment of CSCs in remote rural areas would help achieve equitable ICT (Information and Communication Technology) growth in the country and help bridge the Digital Divide.
This Framework aims to encourage and promote public-private partnership (PPP) in the rural ICT domain by encouraging establishment of these Common Services Centres on an entrepreneurship model at the Panchayat or Village level and to create opportunities for non-government or private entities to play a major role in actual implementation of the Scheme. Common Services Centres should be owned and operated only by local village entrepreneurs to the extent feasible.
The Scheme creates a conducive environment for the private sector and NGOs to play an active role in implementation of the CSC Scheme, thereby becoming a partner of the government in the development of rural India. The PPP model of the CSC scheme envisages a 3-tier structure consisting of the CSC operator (called Village Level Entrepreneur or VLE); the Service Centre Agency (SCA), that will be responsible for a division of 500-1000 CSCs; and a State Designated Agency (SDA) identified by the State Government responsible for managing the implementation over the entire State.
Aim and Objective of CSCs
The Scheme aims to bridge the technology gap that divides the rural and urban India and make government services available to villagers in remotest part of the country. The basic objective of the Scheme is the integration of rural masses into the mainstream of the country. It is a centralized Scheme with a decentralized implementation
Services planned to offer through CSCs
G2C – Government to Consumer e.g. land records, birth & death certificates, forms downloading & submission, bill payments (like water, electricity, telephone), property tax and registration (compulsary service)

B2C – Business to Consumer like IT services, Agri business, telecom, retail activities

B2B – Business to Business like market research, rural BPO (data collection, digitalization of data)
As of 31st July 2011, 96136 CSCs have been rolled out across the country