India permits FDI from Pakistan
---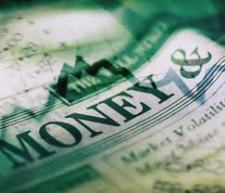 Government of India decided to allow foreign direct investment (FDI) from Pakistan in a move to boost bilateral economic relations. "The government of India has reviewed the policy...and decided to permit a citizen of Pakistan or an entity incorporated in Pakistan to make investments in India, under the government route, in sectors/activities other than defence, space and atomic energy," an official statement said. To address the security concerns, foreign direct investment proposals from Pakistan would be routed through the Foreign Investment Promotion Board (FIPB). Recently the government has allowed investments from Bangladesh under the FIPB route.
Manufacturing growth of India slips
---
According to a business survey, shrinking export orders and sluggish output dragged Indian manufacturing growth in July 2012 down to its weakest pace since last November. The HSBC manufacturing Purchasing Managers' Index (PMI), which measures the business activity at India's factories fell to 52.9 in July, from 55.0 in June - its biggest one-month drop since September last year. This shows a clear signs of global economis slowdown as export orders fell slightly for the first time in nine months.
Statutory Liquidity Ratio diminished
---
The Reserve Bank of India cut the statutory liquidity ratio (SLR) from 24 per cent to 23 per cent, providing banks with an additional Rs 60,000 crore to lend. This may trigger some banks to go for a cut in interest rate. Bankers have welcomed the move and expect that it will help to contain interest rates. Growth projectionhas been lowered c. RBI left interest rates unchanged for the second time since June, in line with expectations, while cutting its growth forecast to 6.5 pc, from 7.3 pc and lifting its inflation outlook as economic conditions deteriorate.
Gujarat: the top investment destination
---
According to leading industry body Assocham, Gujarat has emerged as the top investment destination in India attracting proposals worth over a staggering Rs 16.28 lakh crore. Of the total investment proposals, Gujarat attracted 39.2 per cent in electricity, 16.2 per cent in services, 14.3 per cent in real estate, 24.2 per cent in manufacturing, 5.2 per cent in irrigation and 0.9 per cent in mining space.
Power restored across all electricity grids
---
More than 20 hours after the country's worst power failure, the three major electricity grids that had collapsed have been restored. According to state-run Power Grid, 100 per cent supplies have been restored in all the three regions. The Northern, Eastern and North Eastern Grids cater to over half of the country's 1.2 billion population of India. Among them, Eastern region caters to 10 states and has the largest infrastructure in the country with at least 25,000 MW generation capacity.