Russia eyes on Arctic zone
---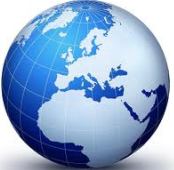 Russia is planning to build a string of naval bases along its northern coast as it prepares to claim a vast swath of the energy-rich Arctic. According to Government statements, Russia will deploy a combined-arms force of naval, border and coastal guard units to protect its economic and political interests in the Arctic by 2020. Russia, which is entitled to a 200-mile Exclusive Economic Zone in the Arctic, plans to submit next year its claim for a 150-mile additional territory on the grounds that the seabed is continuation of its continental shelf. This claim is disputed by other Arctic powers — Norway, the United States, Canada and Denmark. Russia also plans to open year-round navigation along the Northern Sea Route, which stretches for 5,600 km along Russia's Arctic coast from Murmansk in the Barents Sea to the Bering Strait in the Far East.
Curiosity sets down on Mars
---
NASA opened a new chapter in the history of interplanetary exploration on Monday when its $2.5 billion nuclear-powered robot, Curiosity, beamed back pictures from the surface of Mars. The 1000kg mobile lab is the largest rover ever sent to Mars, and its high-speed landing was the most daring to date, using a rocket-powered sky crane to lower the six-wheeled vehicle gently to the red planet's surface. In the final moments, the craft accelerated with the pull of gravity as it neared Mars' atmosphere, made a fiery entry at 13,200 miles (21,240 km) per hour and then slowed with the help of a supersonic parachute.
Saudi invites Iran for extraordinary summit
---
Saudi King Abdullah invited Iranian President Mahmoud Ahmadinejad for an extraordinary summit of Muslim leaders to be held this month in Makkah , state news agency SPA reported. Tensions have been running high between the Sunni-dominated kingdom and Shia Iran as both regional powers had taken opposite stances on the uprisings in Bahrain and Syria. Iran had voiced support to a Shia-led uprising in Bahrain which Saudi Arabia had sent troops to crush last year.
Truman grandson visits Hiroshima memorial
---
A grandson of ex-U.S. President Harry Truman, who ordered the atomic bombings of Japan during World War II, is in Hiroshima to attend a memorial service for the victims. Clifton Truman Daniel visited the Hiroshima Peace Memorial Park and laid a wreath for the 140,000 people killed by the August 6, 1945 bombing, authorised by his grandfather. Another atomic blast in Nagasaki three days later killed 70,000 more.
83 million bogus profiles in Facebook
---
Facebook has more than 83 million fake profiles, including millions created for users' pets and a large number of accounts the company deems "undesirable", it has admitted. The figure emerged in Facebook's first quarterly report to U.S. financial regulators since the world's biggest social network made its much-criticised stock market debut in May. In a return published this week, the company said 8.7 per cent of its 955 million users are not real. There were 83.09 million fake users in total, which Facebook classifies into three groups. The largest is made up of almost 46 million duplicate profiles, accounting for 4.8 per cent of all accounts.
BrahMos in Arunachal a concern : China
---
A report in Global Times, a Communist Party-run tabloid known for its nationalistic views has suggested that India might deploy BrahMos missiles along the disputed border near Arunachal Pradesh to address its anxieties over a widening gap in border infrastructure. The move, the newspaper said, would pose "a concern" to China. The report suggested India was concerned by the slow progress in upgrading infrastructure in border areas. "On the contrary, on the Chinese side, the 2006 opening of the Qinghai-Tibet Railway and the renovation of the cable and communications networks in 2010 shows that the military preparedness is progressing well," the newspaper said.
Somalia draft constitution endorsed
---
Somalia's Constituent Assembly endorsed a draft constitution billed as a key step to ending decades of civil war during. The Horn of Africa country's outgoing government hailed the end of an eight-year interim period. The special assembly — chosen by traditional elders in a U.N.-backed process — took eight days to debate and vote on the new Constitution, as the graft-riddled government approaches the end of its mandate on August 20. Key steps in the fragile political process remain, including a new Parliament to be selected by traditional elders, with that Parliament to subsequently elect a new President.
---
This post contains the world current affairs of August 2012. These are short world current affairs 2012 notes for quick review. News are collected from leading News Papers.
---