Long Term Integrated Perspective Plan of India
---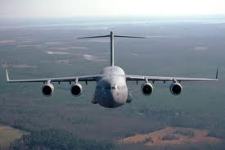 13 August 2012 : Defence Acquisition Council has approved a fifteen year Long Term Integrated Perspective Plan (LTIPP) 2012-2027 and five year services Capital Acquisition Plan (SCAP) for modernisation of the Armed Forces. Acquisition of weapons and equipment for armed forces is a complex activity and is carried out in accordance with the provisions of Defence Procurement Procedure (DPP). As per broad time frame given in DPP, it takes about 2-3 years to complete the various stages of procurement and conclude the contract. Government constantly reviews the security scenario and accordingly decides to induct appropriate defence equipment / platforms. This is a continuous process undertaken through procurement from various indigenous as well as foreign sources to keep the armed forces in a state of readiness to meet any eventuality. This information was given by Minister of Defence Shri AK Antony in Lok Shaba.
Defence Budget of India
---
13 August 2012 : Total Defence spending of Rs.1,70,913.28crores during 2011-12 constitutes 1.92% of the GDP [(Advance Estimates) as per Economic Survey 2011-12]. Defence Budget of Rs.1,93,407.29crores as approved under BE 2012-13 would be 1.90% of GDP projected by Ministry of Finance. This budgetary provision has been allocated taking into account the requirement to meet the roles and responsibilities of the defence forces and national security imperatives. Additional requirement of funds as necessary will be projected depending on pace of utilization of allocation, progress of ongoing and new modernization schemes and other priority requirements.
Four DRDO projects, including LCA, behind schedule
---
13 August 2012 : Four major DRDO projects including Light Combat Aircraft, Airborne Early Warning and Control System (AEWC) and Kaveri engine are running behind schedule resulting in increase in their development cost. "LCA Phase II, Naval LCA, AEW and C and Kaveri are the projects sanctioned by the Cabinet Committee on Security for which probable dates of completion (PDC) have been extended and costs have been enhanced," Defence Minister A K Antony said in written reply. "The PDC and cost of these projects have been revised due to various reasons like change in scope, ab-initio development of technologies and denial of technologies by the advanced countries, extended trials and increase in cost of materials and manpower," he said. The LCA project has been going on for the last over 25 years and the air rorce and the navy are waiting for their delivery.
Pvt firms may get nod to make subs
---
12 August 2012 : With the Indian Navy keen on getting submarines in adequate numbers quickly to make up for its fast depleting submarine fleet and order books of government shipyards being full, roping in private yards is on the agenda of both the Indian Navy and defence ministry. Currently only two government yards in Mumbai and Visakhapatnam are making submarines for the Navy. Larsen and Tubro (L&T) is believed to be the front runner after it proved its worth with the Arihant programme in which it successfully made the hull of the first nuclear-powered submarine "INS Arihant". L&T yard in Gujarat is understood to have made the second nuclear-powered submarine as well.
United States wants India to raise defence ceiling on FDI
---
10 August 2012 : United States wanted India to raise its Foreign Direct Investment (FDI) ceiling in defence to international standards. In an interactive session on "U.S.-India Defence Cooperation: The Way Forward," organised by the Confederation of Indian Industry (CII), U.S. Deputy Secretary of Defence Department Dr. Ashton B. Carter referred to India's policy of offsets which, he said, could be helpful to growing industry capabilities – if there were the right companies, and the right absorptive capacity. India had introduced the offset policy in 2005 and the first offset contract was signed in 2007. India had already attracted over $4.27 billion through defence "offsets" through arms contracts inked since October 2007.
India has developed a missile defence shield
---
08 August 2012 : India has developed a missile defence shield, which can be put in place at short notice to protect at least two cities., This brings the country on a par with an elite group of nations. The shield, developed by the DRDO, has been tested successfully and an incoming ballistic missile with the range of up to 2,000 km can be destroyed. The system is to be upgraded to the range of 5,000 km by 2016. However, the two places have not yet been identified and the selection will be made at the political level. The DRDO chief said the missile defence system is comparable with the U.S. Patriot 3 system, which was successfully used during the 1990 Gulf War against Iraq.
About this post
---
This section contains all latest news about Indian Defence, Indian Defence Deals and Indian Defence Economics for the month of August 2012. The news are collected from leading news papers and Press Information Bureau site.