Pakistanis can invest in India
---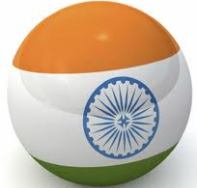 With an aim to give a big boost to trade and bilateral relations and enhance economic cooperation, the Union government notified a law permitting investments by Pakistan citizens and companies in India in sectors and activities other than defence, space and atomic energy. Pakistan was the only country in the negative list under the Foreign Exchange Management Act (FEMA), which prohibits investments in India. Sri Lanka was removed from the list in 2006 and Bangladesh in 2007. Both countries had agreed to allow one-year multiple entry visas for business visitors and entry and exit through different cities.
TRAI Releases "Indian Telecom Services Performance Indicator Report"
---
Telecom Regulatory Authority of India today released the report on Indian Telecom Services Performance Indicator for the Quarter ending March 2012. The Report provides a broad perspective of the Telecom Services and presents the key parameters and growth trends for the Telecom Services as well as Cable TV, DTH & Radio Broadcasting services in India for the period January to March 2012, and is compiled on the basis of information furnished by the Service Providers. According to the report the overall Tele-density in India has reached 78.66 as on 31st March, 2012. The complete Report is available on TRAI's website www.trai.gov.in
Power Minister Assures Security and Sustainability of Power Grid
---
Ministry of Power Shri V Moily , assured the nation of full security and sustainabililty of the Power Grid . Speaking to mediapersons, he assured that the reasons for the collapse would be thoroughly looked into and workable solutions found. As a first step, the Ministry of Power has appointed an expert committee to go deep into the reasons for the grid failure. There have been disturbances in the Grid on 30th and 31st July, which affected major parts of the Northern, Eastern and North Eastern Grids. On 30th July, a disturbance occurred in Northern Region Grid at 0235 hours, which led to failure of power in almost the entire Northern Region states (8) of Uttar Pradesh, Himachal Pradesh, Jammu & Kashmir, Uttarakhand, Rajasthan, Punjab, Haryana, NCT of Delhi and Chandigarh Union Territory. The Northern Grid was meeting a load of nearly 35,000 MW prior to the disturbance. Restoration work was taken up immediately and essential services like Railways, Metro Rail and Airports were restored by 8.00 a.m. on 30th July and the whole system was fully restored by 4.00 p.m.
NSTFDC and SBI Sign Refinance Agreement
---
The National Scheduled Tribe Finance and Development Corporation (NSTFDC) and State Bank of India (SBI) signed a Refinance Agreement. This arrangements would open a new era towards micro financing of needy Scheduled Tribes by NSTFDC through SBI. Under the arrangements, NSTFD would provide refinance to SBI for loans extended to Self Help Group comprising all ST members. ST beneficiaries would pay concessional interest rate of 6% p.a. only. This arrangement would open doors of more than 14000 branches of SBI to the needy Scheduled Tribes Community for seeking loans upto RS. 5 lakh at the concessional rate. NSTFDC is an apex organization or economic development of Scheduled Tribes, was set up in April 2001 under the Ministry of Tribal Affairs. This Corporation provides financial assistance to Scheduled Tribes at concessional rates of interest for taking up income generation activities.
INS 'Baaz'– First Naval Air Station in Nicobar Group of Islands
---
The Naval Air Station at Campbell Bay on Great Nicobar Island, was commissioned as Indian Naval Ship 'Baaz' by Admiral Nirmal Verma, the Chief of the Naval Staff. INS Baaz is situated at a distance of about 300 nm from Port Blair and is the southernmost air station of the Indian armed forces. INS Baaz is currently equipped to operate light to heavy aircraft capable of short field operations from the runway of about 3500 feet. The runway will be progressively lengthened to enable unrestricted operation of all category of aircraft including heavy aircraft. The base will also be bolstered with modern airfield instruments and navigation aids.
India Signs Revised DTAA with Indonesia
---
The Government of India signed a revised Double Taxation Avoidance Agreement (DTAA) with the Government of Indonesia for the avoidance of double taxation and for the prevention of fiscal evasion with respect to taxes on income. The revised DTAA gives taxation rights in respect of capital gains on alienation of shares of a company to the source State. The Agreement further provides for rationalisation of the tax rates on dividend income, royalties and Fees for Technical Services in the source State up to 10% threshold limit. The revised DTAA will provide tax stability to the residents of India and Indonesia and facilitate mutual economic cooperation as well as stimulate the flow of investment, technology and services between India and Indonesia.
Due Date of E-Filing extended
---
On consideration of the reports of disturbance of general life caused due to failure of power and further in consideration of the fact that the e-filing of returns for a specified category of individuals and HUF has been made mandatory, the Central Board of Direct Taxes (CBDT), in exercise of powers conferred under section 119 of the Income Tax Act, 1961, has extended the due date of filing of returns of income for the Assessment Year 2012-13 to 31st August 2012.
PM congratulated Gagan Narang on his Olympic medal
---
The Prime Minister, Dr. Manmohan Singh has congratulated Shri Gagan Narang on his winning the Olympic bronze medal in London: "I join the nation in congratulating Shooter Gagan Narang on his winning the Olympic bronze medal in the 10 metre air rifle event. I wish Narang more success in the two other events he is participating in."