About Reserve Bank of India
---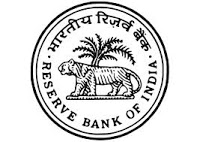 The Reserve Bank of India is India's central banking institution, which controls the monetary policy of the Indian rupee. It was established on 1 April 1935 during the British Raj in accordance with the provisions of the Reserve Bank of India Act, 1934. The share capital was divided into shares of Rs 100 each fully paid, which was entirely owned by private shareholders in the beginning. After India's independence in 1947, the Reserve Bank of India was nationalised in 1949. . The general superintendence and direction of the RBI is entrusted with the 21-member-strong Central Board of Directors—the Governor (currently Duvvuri Subbarao), four Deputy Governors, two Finance Ministry representative, ten government-nominated directors to represent important elements from India's economy, and four directors to represent local boards headquartered at Mumbai, Kolkata, Chennai and New Delhi.
About Reserve Bank of India Recruitment 2012-13
---
The Notification regarding the Recruitment of Assistants in Reserve Bank of India is published in the leading Newspapers on 28th May, 2013. The Full Advertisement will be published in the Employment Newspaper Dated 8th June, 2013 and PDf of the same will be uploaded on the Offcial Website of RBI (www.rbi.org.in)
Total Vacancies: 525 posts
Pay Scale : Rs 2,90,000 per year excluding housing.
Educational Qualification
---
Applicants must have obtained Degree in any Discipline with at least 50 % marks from any recognized University. However candidates from reserved categories (SC/ST/PWD) must be only pass in the Bachelor's Degree. Also Applicants must have the knowledge of Word Processing on Computers.
Age Limit
---
Applicants must be over 18 years and below 28 years.
Selection Process
---
Selection Process is based on a online written test followed by a personal interview.
How to Apply
---
Applicants need to apply Only through Online Mode at the RBI's Official Website at www.rbi.org.in.
Please visit www.jobalerts4youth.com for more frequent update on this.
Important Dates
---
Online Registration starts from : 30th May to 20th June, 2013
Application Fee can be deposited from: 30th May to 24th June, 2013
Date of Written (Online) Exam: 20th/21st July and 27th/28th July, 2013