Afghanistan for Indian arms, stronger military ties
---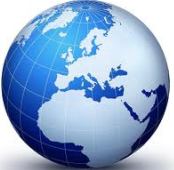 As plans to reduce Western troops gather pace in Afghanistan, the war-torn country on Thursday hoped to establish enhanced defence ties with India, including the supply of lethal and non-lethal military equipment. Kabul's demand also comes just ahead of President Hamid Karzai will visit to India next week from May 21-22. Asked about what kind of defence assistance Afghanistan was looking to get from India, Afghanistan's ambassador to India Shaida Mohammad Abdali said, "The partnership agreement does not distinguish between lethal and non-lethal (military equipment).
We have talked about security and defence cooperation." Abdali also talked about interest in Indian Army training for troops. At present, India provides training to some Afghan Army officers. Pakistan has been wary of India's role in Afghanistan and any move to step up defence ties would add to scepticism. This demand is also coming at a time, when Pakistan-Afghanistan ties are frayed. India has followed a policy of keeping the military engagement to a minimum with Afghanistan in the past.
The Afghan envoy also welcomed India's recent commitment of upgrading the strategically important Chabahar port in Iran that would help India get access to land-locked and resource- rich countries. An estimated $100 million (approximately R548.7 crore) is required for the modernisation of the port.
If you are a serious aspirant, please have a look on
---
1. India Afgan Relationship
3. Geographic connection between India and Afgan