Truth, Justice and Reconciliation Commission of Kenya
---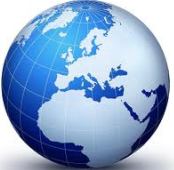 Kenya's Truth, Justice and Reconciliation Commission has stated, security forces and judiciary should publicly apologise for abuses going back 50 years, its final report seen on this week. Set up after bloody post-election violence in 2007-08, Kenya's Truth, Justice and Reconciliation Commission (TJRC) handed over its weighty four-volume report — containing huge number of testimonies gathered over four years detailing rights abuses in the country — to President Uhuru Kenyatta. Mr. Kenyatta and Vice-President William Ruto are named in the report for allegedly planning and financing violence during the post-election unrest, though the commission recommends no action be taken against them as they are awaiting trial at the International Criminal Court on similar charges.
TJRC recommended that the President "offer a public and unconditional apology to the people of Kenya for all injustices and gross violations of human rights committed" during its period of investigation, from independence in 1963 until 2008. Kenya's police, army and intelligence services should also apologise "for gross violations of human rights committed by their predecessor agencies", the panel said, noting that the security forces have been the "main perpetrators" of "violations of human rights in Kenya including massacres, enforced disappearances, torture and ill-treatment, and sexual violence".
It said Kenya should also consider seeking compensation from former colonial rulers Britain for the "victims of atrocities and injustices", and said London should also offer a public apology.
Did you know
---
1. Republic of Kenya, is a sovereign state in East Africa.
2. The capital and largest city of Kenya is Nairobi
3. The Republic of Kenya became independent from British in December 1963
---
This post contains the world current affairs of may 2013. These are short current affairs 2013 notes for quick review.
1. World current affairs for Competitive Exams
2. World current affairs for Bank Exams
3. World current affairs for UPSC and PSC Exams
---