Transport corridor in Pakistan-occupied Kashmir by China
---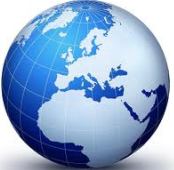 China has indicated it will go ahead with building transport corridor in Pakistan-occupied Kashmir despite India's concerns, signing a
MoU

with Pakistan on a transport corridor expected to pass through the disputed region. Chinese Premier Li Keqiang wrapped up a 2 day visit to Pakistan following his trip to India, called on both countries to "start formulating a long-term plan for the China-Pakistan economic corridor project and gradually push forward its construction". Chinese planners have called for a transport and economic corridor to link China's far-western Xinjiang region to the port of Gwadar, on the Arabian Sea, which China helped build and is now managing.
The corridor, they hope, will speed up development in Xinjiang, which has seen intermittent unrest, and also open up a new route for China's energy imports from West Asia. The corridor will pass through PoK, which borders Xinjiang and provides the only feasible transport link between China and Pakistan.
While India showed its concerns known over the projects considering the region's disputed status, China has appeared to go ahead with its plans. Both countries signed an
memorandum of understanding

to cooperate on a "long-term" plan on the corridor, among 11 agreements announced during Mr.Li Keqiang's 2 day visit.
Did you know
---
1. China and India are the world's most populous countries and also fastest growing major economies.
2. During World War II, India and China played a crucial role in halting the progress of Imperial Japan
3. Trade on the Silk Route was a significant factor in the development of the civilizations of China, the Indian subcontinent, Persia, Europe and Arabia
---
This post contains the world current affairs of may 2013. These are short current affairs 2013 notes for quick review.
1. World current affairs for Competitive Exams
2. World current affairs for Bank Exams
3. World current affairs for UPSC and PSC Exams
---