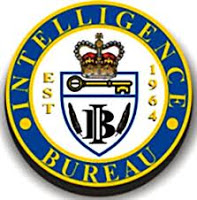 Intelligence Bureau is India's internal intelligence agency and reputedly the world's oldest intelligence agency. It was recast as the Central Intelligence Bureau in 1947 under the Ministry of Home Affairs. The Intelligence Bureau reportedly has a lot of successes to its credit, but operations conducted by the IB are rarely declassified. Due to the extreme secrecy surrounding the agency, there is little concrete information available about it or its activities. Intelligence Bureau was initially India's internal and external intelligence agency. Due to lapses on the part of the Intelligence Bureau to predict the Sino-Indian War of 1962, and later on, intelligence failure in the India-Pakistan War in 1965, it was bifurcated in 1968 and entrusted with the task of internal intelligence only. The external intelligence branch was handed to the newly created Research and Analysis Wing.
About Assistant Central Intelligence Officer Recruitment
---
Online applications are invited from Indian nationals for direct recruitment to the post of Assistant Central Intelligence Officer, Grade II/Tech & Assistant Central Intelligence Officer, Grade II/Wireless Telegraphy, General Central Service, Group–C (Non-Gazetted/Non-Ministerial) in the Intelligence Bureau, (Ministry of Home Affairs), Government of India in the pay scale of Rs.9300-34800/- with Grade Pay of Rs.4200/- (plus admissible Central Government allowances in the Bureau). Candidates fulfilling eligibility criteria of the post, as mentioned below, may apply ON-LINE through website www.mha.nic.in.
About Syllabus of ACIO Exam
---
Assistant Central Intelligence Officer or ACIO is a Grade C level officer in the Intelligence Bureau. The selection methodology will comprise of – The written examination for the posts of ACIO-II/WT and ACIO-II/Tech will be multiple choice objective paper in General Knowledge/Awareness, Reasoning, Comprehension, Physics, Electronics and Mathematics etc. The total duration for the Paper is 1 hour and 40 minutes.
Intelligence bureau syllabus 2013
Paper I is Objective type containing questions on
Descriptive type consisting of:
Important Link
---
For Complete Details, candidates are advised to check the Detailed Advt pdf and Notification at the Official Website here
---
Incoming Keywords: Intelligence bureau syllabus 2013, Intelligence bureau exam pattern