Rollout of Direct Benefits Transfer started from 1 Jan 2013
---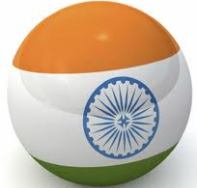 A decision was taken in the meeting of the National Committee on Direct Cash Transfers held by the Prime Minister that Direct Benefit Transfers will be rolled out from 1 January 2013 in 43 identified districts. The purpose of Direct Benefits Transfer is to ensure that benefits go to individuals bank accounts electronically, cutting down delays and diversions. Government will transfer cash benefits like scholarships, pensions, NREGA wages, etc. directly to the Bank or Post Office Accounts of identified beneficiaries under the Direct Benefits Transfer (DBT) programme. The shift to this would done in a phased, time-bound manner after ensuring that the necessary systems are in place for Direct Benefits Transfer. Read more about this here.
Milk Production Likely to Exceed 133 Million Tonne in 2012-13
---
India, the largest producer of milk in the world, is set to produce over 133 million tonne milk this year. In 1986-87 – 25 years back – India produced just 46.7 million tonne milk. The production of various animal products has shown a steady increase over the years. Not only milk but also meat and eggs have seen significant rise in production, leading to better availability of these highly nutritious foods.
Animals are important for the economy from employment and income-security points of view too. In India, farmers of marginal, small and semi-medium operational holdings (area less than 4 ha) own 87.7% of the livestock. India continues to be the largest producer of milk in the world. The estimate of the milk production in 2011-12 is 127.9 million tonne and is likely to reach 133.7 million tonne this year. Per capita availability of milk at national level has increased from 260 gram per day in 2007-08 to 290 gram per day in 2011-12.
Index of Eight Core Industries (Base: 2004-05=100) November 2012
---
The Eight core industries(Coal, Natural Gas, Electricity, Steel, Fertilizers, Petroleum Refinery Products, Crude Oil and Cement) have a combined weight of 37.90 per cent in the Index of Industrial Production (IIP).
The combined Index was 144.9 in November 2012 with a growth rate of 1.8% compared to their 7.8% growth in November 2011. The decline in growth in November, 2012 was on account of negative growth witnessed in the production of Coal, Natural Gas and Cement and deceleration in growth rates of Electricity, Steel and Petroleum Refinery Products.(CSAt 2012 question)
India's Total External Debt Stock Stood at US$ 365.3 Billion
---
At end-September 2012, India's total external debt stock stood at US$ 365.3 billion, recording an increase of about US$ 20.0 billion (5.8 per cent) over the level at end-March 2012. The rise in external debt is largely due to higher NRI deposits, short-term debt and commercial borrowings.
The long-term debt was US$ 280.8 billion at end-September 2012, showing an increase of 5.1 per cent over the end-March 2012 level, while short-term debt increased by 8.1 per cent to US$ 84.5 billion. Short-term debt accounted for 23.1 per cent of India's total external debt, while the remaining (76.9 per cent) was long-term debt. Component-wise, the share of commercial borrowings stood highest at 29.8 per cent, followed by NRI deposits (18.3 per cent) and multilateral debt (13.9 per cent).
Over 8,60,000 ASHAs appointed
---
According to Shri Ghulam Nabi Azad, since the launch of National Rural Health Mission 7 years ago, substantial progress has been made in health sector. Over 8,60,000 ASHAs have been appointed to act as bridge between the communities and the health facilities in the villages. New Health Infrastructure has been created.
A total of 70,000 beds have been increased in government health institutions for provision of essential and emergency services. To increase the human resources, nearly 1.6 lakh human resources such as Specialists, Doctors, Nurses, ANMs and Para-medics have been added. A Mother and Child Tracking System (MCTS) has been put in place to reach out to every pregnant woman and child for proper vaccination. The government has launched a scheme wherein male and female contraceptives are being delivered at the doorstep in the high focus districts of the country by ASHAs at a nominal cost.
Another scheme has been initiated for the promotion of menstrual hygiene among adolescent girls of rural areas in the age group of 10-19 years covering 1.5 crore girls in 152 districts of 20 states. There has been significant fall in MMR, IMR and TFR as well as reduction in new HIV cases by as much as 57% in the country.
---
This post contains the current affairs of December 2012. These are short current affairs 2012-2013 notes for quick review.
Incoming Search Keywords
1. latest Indian Current affairs for competitive exams
2. latest Indian Current affairs for bank exams
---