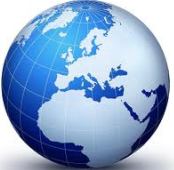 Russia not to extradite Snowden
---
According to official news, Russia will not extradite U.S. whistleblower Edward Snowden. "Russia has never extradited anyone and will not extradite anyone in the future," said Dmitry Peskov, Mr. Putin's press secretary. Mr. Snowden, who filed for asylum in Russia last week, is currently waiting for clearance from Russian migration authorities to leave the transit zone at Moscow's Sheremetyevo Airport. On July 26, 2013, U.S. Attorney General Eric Holder's letter to his Russian counterpart was made public wherein he assured the Russian government that the U.S. will not seek the death penalty for Snowden irrespective of the charges he might eventually face and that Snowden was able to legally travel to the U.S. on a limited validity passport.
Did you know
---
1. Edward Joseph Snowden is a former employee of the Central Intelligence Agency (CIA) who leaked details of several top-secret U.S. and British government mass surveillance programs to the press.
2. On June 14, 2013, U.S. federal prosecutors charged Snowden with espionage and theft of government property.
---
This post contains the world current affairs of July 2013. These are short current affairs 2013 notes for quick review.
1. World current affairs for Competitive Exams
2. World current affairs for Bank Exams
3. World current affairs for UPSC and PSC Exams
See more under tab World News