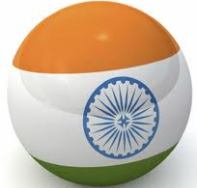 Malnutrition causes 45 per cent of child deaths
---
According to a research report published as part of The Lancet Series on maternal and child nutrition, malnutrition is responsible for nearly 45 per cent of deaths in children under-five. The research shows that malnutrition is responsible for around 3.1 million deaths in children under five annually. Results estimate that reduced growth affected around 165 million children worldwide in 2011 while at least 52 million children were affected by wasting (low weight for height), and 100 million children were underweight.
Over 90 per cent of these were in Asia or Africa, with Africa the only major world region where the number of children with stunting increased. A study based on a survey of the height and weight of more than one lakh children across six States in India last year had found that as many as 42 per cent of under-fives were severely or moderately underweight and that 59 per cent of them suffered from moderate to severe stunting.
The findings contained in the Hunger and Malnutrition (HUNGaMA) report by the Naandi Foundation were described by Prime Minister Manmohan Singh as a "national shame.
---
This post contains the Indian current affairs of June 2013. These are short current affairs 2013 notes for quick review.
1. Indian current affairs for Competitive Exams
2. Indian current affairs for Bank Exams
3. Indian current affairs for UPSC and PSC Exams