BHEL Deployed Solar Panel on GSAT 10 Satellite
---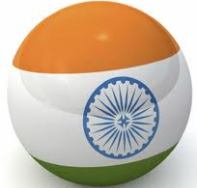 Bharat Heavy Electricals Limited had successfully deployed space grade solar panels on the GSAT-10 satellite of the Indian Space Research Organisation (ISRO). BHEL had supplied four solar panels for GSAT-10, that have an area of 5.36 square metre each and comprise multi-junction solar cells in series and parallel combinations, with a total power capacity of 4000 watts. The satellite was launched from the Kourou launch base in French Guyana, and it is the heaviest Indian satellite built by ISRO and caters to the country's telecommunications and television broadcasting requirements. Bharat Heavy Electricals Limited, in collaboration with Indian Space Research Organisation, also had established state-of-the-art 10,000 class clean room facilities at its Electronics Systems Division in Bangalore for the assembly and testing of Space Grade Solar Panels using high efficiency solar cells.
Hyderabad Named world Third Best City to Visit in 2013
---
The City of Hyderabad was named as World Third best city to visit in 2013 by Travel guide book Lonely Planet published on 22 October 2012. Hyderabad the capital city of Andhra Pradesh was described as "elegant and blossoming" by the Lonely Planet. The top 10 cities according to Lonely Planet to visit in 2013 are San Francisco, Amsterdam, Hyderabad, Derry/Londonderry, Beijing, Christchurch, Hobart, Montreal, Addis Ababa and Puerto Iguazu. Earlier in 2011, New York Times rated Hyderabad among the 41 top destinations to visit in the world.
2+2 dialogue between India and Japan
---
India held its first 2+2 dialogue with Japan on 22 October 2012 for enhancement of cooperation in the key areas that includes Maritime, Outer Space and Cyber Security at Tokyo, Japan. During the talks both the nations agreed to hold a dialogue on Cyber Security on 5 Nov 2012. The potential expansion of India-Japan defence relations took a kick-start after the Japanese Prime Minister Yoshihiko Noda lifted the national ban on arm exports following the new guidelines announced under National Defense Program Guidelines in December 2010 in Tokyo. Japan can now sell military equipment and weapons with the purpose of peace-building and peace keeping operations.
It can also join hands in weapon and military technology development with partner nations. Besides the traditional partner Russia, India's defence partners at present are United States, France and Israel. The Indian Delegation to Tokyo was led by the Foreign Secretary of India Ranjan Mathai and the Defence Secretary Shashi Kant Sharma.
Nokia India signed deal with FC Barcelona
---
Nokia India signed a deal with Futbol Club (FC) Barcelona on 22 October 2012 making the company a regional partner of the club. By signing the deal Nokia India became the Barcelona Club's regional partner in India and also became the first ever company in India to be associated with the Barcelona Club in this way. Marking the deal, Nokia India presented the campaign 'Tiki Taka with Nokia Lumia', to increase interest in the game and specifically in FC Barcelona within the country
Delhi to buy 1100 CNG Buses
---
The Delhi Cabinet approved a proposal for procurement of 1100 standard floor height buses by Delhi Transport Corporation (DTC). The state would make an estimated investment of 330 crore rupees in the purchase of these buses in the next financial year. The Cabinet has approved the proposal for replacement of the standard buses which are in existence at present and have completed their set life time of economic run. These buses would be procured by the process of global tender.
Sunil Gangopadhyay passed away
---
President of the Sahitya Akademi and an eminent writer, Sunil Gangopadhyay aged 78 died on 23 October 2012 due to heart attack at his residence in Kolkata. He was survived by his wife and a son. He was successful as a novelist, short story and travelogue writer as well as for his writings as children fiction. He as a poet and novelist has more than 200 books by his name and won several awards and honours as credentials to his name. His pen names were Sanatan Pathak, Nil Upadhyay and Nil Lohit. He was honoured with India's highest literary award Saraswati Samman in 2004.
Airtel became World's Fourth Largest Mobile Operator
---
Indian Telecom Service Company Bharti Airtel became the fourth largest telecom operator in the world in terms of subscribers, according to the Wireless Intelligence 'Scoreboard' report. At the end of the quarter ended June 2012, the Company had over 250 million mobile subscribers across its operations, representing 13 percent Year-over-Year growth.
China Mobile is on the top position with 683.08 million connections, which is followed by Vodafone Group with 386.88 million Connections and American Movil Group with 251.83 million connections. Idea Cellular is at fourteenth position and BSNL is at twentieth position.
Delhi Police launched "Katkth" to make Sex workers Independent
---
Delhi Police Commissioner Neeraj Kumar under Yuva Scheme had initiated a programme in the month of October 2012 for sex worker of GB Road to train and engage them in handicrafts and other small-scale businesses. The programme started is basically meant for providing alternative livelihood to sex workers so that they can become self-defendant.
The drive is named as Katkth of which more than two dozen sex workers is already a part. The drive was started by Delhi Police from Farash Khana area of Kamla Market in Second week of October. The high point of scheme is that it is not limited for sex workers as Delhi police is also providing free education to the children of sex workers so that they don't get into illegal activities to earn their livelihood. The children are educated by private teacher and volunteers first thereafter they will join government schools.
Saina Nehwal won Denmark Open Badminton Title
---
The World No. 4 badminton player Saina Nehwal on 21 October 2012 won the Denmark Open Super Series Premier tournament by defeating the German badminton player Juliane Schenk. This title is counted to be her sixth Super Series title and the first title outside Asia. Her previous titles came in Indonesia (2009, 2010, 2012), Singapore (2010) and Hong Kong (2010). Saina Nehwal, was competing in her first tournament after the London Games, which fetched her $30000 prize money.
DGCA suspended the license of Kingfisher Airlines
---
Directorate General of Civil Aviation (DGCA) on 20 October 2012 suspended the license of the debt-ridden aircraft carrier Kingfisher Airlines. The decision came up after the airlines failed to address the concerns of the regulatory body about its operation that came up after the airlines was directed to stop-bookings till further notifications. The airline has suffered losses of Rs 1,609 crore in 2008-09, Rs 1,647 crore in, Rs 1,027 crore in 2010-11.
---
This post contains the current affairs of October 2012. These are short current affairs 2012 notes for quick review.
1. Latest Indian Current affairs for competitive exams
2. Latest Indian Current affairs for bank exams
3. Indian Current Affairs for October 2012
---