About IOCL
---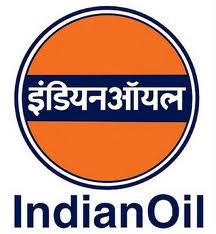 Indian Oil Corporation Limited is an India Government owned oil and gas corporation with its headquarters in New Delhi. According to the Fortune Global 500 list, the company is the world's 83rd largest public corporation and the largest public corporation in India when ranked by revenue. IndianOil and its subsidiaries account for a 47% share in the petroleum products market, 34% share in refining capacity and 67% downstream sector pipelines capacity in India. The IndianOil Group of Companies owns and operates 10 of India's 21 refineries with a combined refining capacity of 65.7 million metric tons per year.It is one of the five Maharatna status companies of India, along with Coal India, NTPC, ONGC and Steel Authority of India. Currently IOCL is looking for dynamic graduates to work as Graduate Engineers and Assistant Officers.
About Graduate Engineer Recruitment
---
IOCL invites bright and dynamic Engineering Graduates of below given disciplines aspiring to join its team for making career in its marketing division
1. Mechanical Engineering
3. Electrical Engineering
4. Instrumentation Engineering
5. Metallurgy Engineering
6. Information Technology
Name of Post : Graduate Engineer
Number of Vacancies : 250
About Assistant Officers Recruitment
---
For the first time in the history of IOCL, it is offering unique opportunity for Post Graduates in Physics, Chemistry and Mathematics Disciplines with Industrial Experience for the post of Assistant Officers.
Name of Post : Assistant Officer
Number of Vacancies : 150
Educational Qualification
---
All vacancies in the IOCL will be filled om the basis of the GATE-2013 Scores. Applicants must be holding Engineering Degree in any of these Disciplines viz Mechanical. Electrical, Instrumentation and Electronics. Also Applicants must have to appear in the ME, EE, IN and ET Papers to be eligible for GAIL ET Recruitment 2013.
Applicants applying for the above mentioned Jobs in IOCL, are required to posses the Relevant Engineering Degree/Diploma/Certificate in the the concerned discipline to which they are applying.
Selection Process
---
The Selection Process for GAIL ET Recruitment 2013 shall be on the basis of the GATE-2013 Score and followed by Group Discussion / Interview.
How to Apply
---
All interested candidates are requested to appear GATE 2013. To apply for Officers and Engineering Jobs in IOCL, applicants will first have to apply for GATE-2013 Exam.GATE-2013, Registration Number is required to fill the IOCL Online form.The Dates for submitting the IOCL Online Application form @ the IOCL Website is 10th December, 2012 to 19th Jan 2012
Important Dates
---
Last Date for Online Application for Gate 2013: 30-Sept-2012
Start Date of Online registration by HPCL: 10-Dec-2012
Last Date of Online registration by HPCL: 19-Jan-2013
Gate 2013 Online Exam Date: 10-Jan-2013
Gate 2013 Offline Exam Date: 10-Feb-2013
Important Link
---
For Complete Details like Age Criteria, Application fees & Forms and other details, aspirants are required to check the IOCL Official Website, www.iocl.com