China adamant on disputed islands
---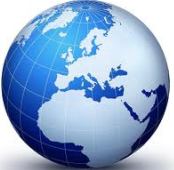 China's Defence Minister said that Beijing reserves the right to take further action against Japan in the ongoing dispute over uninhabited islands in the East China Sea. According to the Minister, Japan should bear full responsibility for the dispute, which has triggered violent protests in China against the Japanese. U.S. Defence Secretary Leon Panetta has been pressing both China and Japan to find ways to resolve the problem peacefully and diplomatically. Defence Minister said he hopes the Japanese government "will undo its mistakes and come back to the right track of negotiations." Tensions over the islands spiked last week when the Japanese government said it was purchasing some of them from their private owner.
Suu Kyi in United States
---
Myanmar's democracy leader Aung San Suu Kyi arrived in Washington this week on a 17-day tour of the United States, her first visit to the country after being released from house arrest. The Nobel Peace laureate will be presented with Congress' highest award — the Congressional Gold Medal — during her visit that comes as the Obama administration considers easing remaining sanctions on Myanmar.
During the Washington-leg of her trip Aung San Suu Kyi is expected to meet a host of US lawmakers, who are also hoisting a private reception for her in addition to presenting her with the Congressional Gold Medal award on Wednesday. After four-day stay in Washington, Aung San Suu Kyi would travel to New York on September 21 where she is expected to meet the UN Secretary General, Ban Ki-moon. She would receive the Global Citizen Award from the Atlantic Council in New York on September 21.
Iran-EU nuclear talks to resume in Istanbul
---
According to the Fars news agency, Iran and the European Union are to resume nuclear talks in Istanbul next week. Iran's chief nuclear negotiator Saeid Jalili and EU foreign policy chief Catherine Ashton had agreed in a phone conversation to meet on this week in Istanbul, Fars reported, without giving further details. There has been no official confirmation yet of the Jalili-Ashton meeting. On August 24, the IAEA failed again to convince Tehran in talks to grant access to sites, scientists and documents linked to suspected activities that the IAEA believes were "relevant to the development of a nuclear explosive device".
Evidence of these alleged activities, which the IAEA believes were carried out under a structured programme until 2003 and possibly since, were set out in a major IAEA report in November that cited a number of different sources including foreign intelligence services. Iran is also expanding the enrichment of uranium, a process subject to IAEA inspections - which can provide fuel for nuclear power stations and medical purposes, but also when highly enriched for a nuclear weapon.
Iran, subject to growing international pressure over its growing nuclear activities, says its programme is peaceful and that the IAEA's allegations are baseless. It wants any agreement with the IAEA to cover a range of issues.
Anti-film protests continues
---
As protests against the incendiary film against Islam and Prophet Mohammad simmers around large parts of the globe, the head of the Lebanese Hizbollah has called for criminalising defamation of religions under international law. Meanwhile Salman Rushdie, famous writer, has dismissed the anti-Islam film at the centre of widespread Muslim protests as "garbage" which, he says, should be ignored.
"The correct response would be to say it is garbage and unimportant. To react with this kind of violence is ludicrously inappropriate," he told The Sunday Telegraph at the launch of his new book Joseph Anton about his years on the run in the wake of the Iranian fatwa ordering his death for writing The Satanic Verses.
Pope ends Lebanon visit with messages of peace
---
Pope Benedict XVI ended his three-day visit to Lebanon on Sunday with a call for unity among Christians and Muslims in the Middle East and for peace in neighbouring Syria. "I hope that Lebanon will fortify the communion among all its inhabitants, whatever their community or religion, and that it will resolutely reject all that could lead to disunity," he said as he departed from Beirut international airport. Around 40 per cent of Lebanon's population is Christian while the rest are Muslim. Earlier, the pope held an open-air mass on Beirut's waterfront, which was attended by some 350,000 people.
The pope during his sermon urged Christians to be peacemakers amid the "grim trail of death and destruction" around the world. "May God grant your country, to Syria and to the West Asia, the gift of peaceful hearts, the silencing of weapons and the cessation of all violence," the Pope said after the mass.
Pakistan tests nuclear capable Babur missile
---
Pakistan successfully test-fired an indigenously developed multi-tube cruise missile that can carry both nuclear and conventional warheads over a range of 700 km. According to the Inter Services Public Relations, the Babur (Hatf-VII) cruise missile can strike targets on land and at sea with "pinpoint accuracy". Armed with stealth features, Babur is low-flying and terrain-hugging. It is equipped with modern cruise missile technology of Terrain Contour Matching and Digital Scene Matching and Area Co-relation. It was launched from a Multi Tube Missile Launch Vehicle in the presence of the senior hierarchy of the Strategic Plans Division.
INS Vikramaditya to be delayed
---
According to Russian media, INS Vikramaditya has failed sea trials and its delivery to the Indian Navy may be again delayed by almost a year. Seven out of the aircraft carrier's eight steam boilers broke down when they were run at maximum power to enable the ship develop its top rated speed of 30 knots, an unnamed official of the state arms exporter Rosoboron Export told the Kommersant daily. The official explained that the firebrick insulation of the boilers crumbled under impact of high temperatures.
Under the 2004 original contract for the remodelling of the heavy aviation cruiser Admiral Gorshkov into a light aircraft carrier the Vikramaditya was to be handed over to the Indian Navy in 2008, but the delivery has been delayed as the vessel's conditions turned out to be much worse than expected and the cost of refurbishment escalated from just over $600 million to more than $2 billion.
---
This post contains the world current affairs of September 2012, collected from leading news papers. These are short world current affairs 2012 notes for quick review.
---