Indian Companies eye at Afgan Gold Mines
---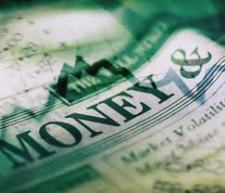 A consortium of Aluminium producer Nalco, steel major SAIL and Hindustan Copper have been shortlisted by the Afghan Government for developing its gold and copper mines. The consortium will submit a bid for developing gold and copper deposits in Afghanistan this month. Two private Indian firms — Monnet Ispat & Energy and Jindal Steel & Power — have also been shortlisted by the Afghan Government for the copper and gold mines. The two firms had been invited to join the consortium of state-owned entities, so that a single Indian bid could be put up. Last yearIn 2011, a consortium of Indian private and public sector companies from the steel and mining sector, AFISCO, had successfully bid for developing Hajigak mines in Afganistan, which is considered to have 1.28 billion tonnes of iron ore. Currently, it is in the process of finalising an agreement with the Afghanistan Government, which includes development of Hajigak mines and constructing a steel plant.
No dilution of sourcing norms for multi-brand retail
---
Commerce and Industry Minister Anand Sharma has set at rest speculations on dilution of the clause pertaining to 30 per cent mandatory sourcing from small and medium enterprises (SMEs) for multi-brand retail. Mr. Sharma said, "sourcing of a minimum of 30 per cent from Indian micro and small industry having capital investment of not more than $1 million is mandatory, and there is no compromise on it.". Since the notification of 100 per cent FDI in single-brand retail, a number of multi-national companies and big chains had shown interest in setting up shop in India, he said. "Some concerns are raised over the 30 per cent mandatory sourcing in single-brand retail. We are looking at all these issues .
krish to head govt's cloud computing panel
---
Indian Government has set up committee to recommend framework for cloud computing services under the chairmanship of Infosys' executive Co-Chairman S Gopalakrishnan. In cloud computing, end users are not required to buy software or devices as they are provided by service providers on a rental basis. Cloud computing is one of the thrust areas of the proposed National IT Policy that envisages to increase revenues of IT and ITES Industry from USD 100 billion at present to USD 300 billion by 2020. This policy likely to to be placed before Cabinet within a week for its approval, sources said.
8 Indian companies in Fortune 500 list
---
Eight Indian companies have made the cut in the list of world's 500 largest companies compiled by Fortune magazine. Indian Oil and Reliance Industries found a place in the top 100. Besides IOC and RIL, the other Indian companies in the list are: Tata Steel, Tata Motors, Bharat Petroleum, Hindustan Petroleum and Oil & Natural Gas Corporation and public sector bank State Bank of India. The list is topped by Royal Dutch Shell ending the retail major Wal-Mart Stores's two-year winning streak. The energy giant had annual revenues of $484,489 million. American companies have cornered 132 places in the list, followed by China 73 seats and Japan 68 seats.
Monsoon still short of 23%
---
The monsoon rain deficit has come down to 23 per cent from 31 per cent 10 days ago, with Gujarat, Rajasthan and Madhya Pradesh receiving rains in the past few days. But the "situation is worrisome" in Karnataka and parts of Maharashtra. Latest data from the India Metrological Department show that north interior Karnataka, which is facing a drought-like situation, had 47 per cent rain deficit, while south interior Karnataka had a shortfall of over 51 per cent. In Madhya Maharashtra and Marathawada, the deficit is 33 per cent and 36 per cent, respectively
---
This post includes the latest Business news for July 2012
---