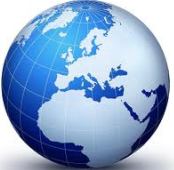 Arafat body to be exhumed for testing
Palestinians leader Yasser Arafat's body may be exhumed for more testing to find the actual cause of his death, the Palestinian president said. Earlier a Swiss lab said it found elevated levels of a radioactive isotope in belongings the Palestinian leader is said to have used in his final days. Yasser Arafat died at a military hospital outside Paris in November 2004 of what French doctors called a massive brain hemorrhage. But Experts found higher quantities of polonium in Arafat's underwear and hospital clothing. Speculation has lingered in the Arab world that their leader was killed by Israel, which viewed him as an obstacle to a peace treaty. But Israeli officials have vociferously denied it.
---
Iran warns US again
Iran threatened to destroy United States military bases across the Middle East and target Israel within minutes of being attacked, Iranian media reported, as Revolutionary Guards of Iran extended test-firing of ballistic missiles. Revolutionary Guards commander said that if Iran's nuclear facilities are attacked, United States military bases in the Gulf and its 'the occupied lands' are within the range of the Republic's missiles Iran accused the West powers for disrupting global energy supplies and creating regional instability and said its forces can dominate the vital waterway to provide security. Iran is the world 5th largest oil exporter.
Israel has hinted it may attack Iran if diplomacy fails to secure a halt to Iran's nuclear energy program. The US also has mooted military action as a last-resort option but has frequently asked Israelis to give enough time for intensified economic sanctions to work against Iran
---
South China Sea : Philippines may ask for U.S. spy planes
In a move that could worsen tensions with its giant neighbor China, The Philippines may ask the United States to deploy spy planes over the South China Sea to help monitor the disputed waters. The US has stressed it is neutral in the long-running maritime dispute between China and Philippines, despite offering to help boost the Philippines' weak military forces. China has warned that "external forces" should not get involved at any cost. Recently China started combact ready patrols in the disputed sea.
---
Pakistan allows first NATO supplies in seven months
Pakistan began allowing NATO supplies to move out from a port in Karachi, a day after it lifted a seven-month blockade of vital routes to Afghanistan in the wake of US apology for the killing of 24 of its soldiers in a cross-border raid. Recently US Secretary of State Hillary Clinton reiterated America's "deepest regrets" for the NATO attack on November 26 last year, which had triggered a major diplomatic rift between the two countries.
---
Maya text indicates 'end date' of world
Archaeologists, working at the site of La Corona in Guatemala, have discovered a 1,300-year-old Maya text that provides only the second known reference to the so-called "end date" of the Maya calendar, December 21, 2012.
---
This post includes the latest current affairs of world for July 2012
---