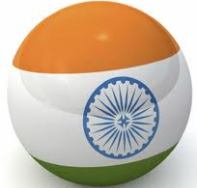 Priyadarshini
Women's Empowerment and Livelihood Programme in Mid-Gangetic Plain (WELP) also called Priyadarshini is being implemented with assistance of International Fund for Agricultural Development in 13 Blocks spread over 5 Districts in Uttar Pradesh and 2 Districts in Bihar. It aims at holistic empowerment of vulnerable groups of women and adolescent girls in the project area through formation of Women's Self Help Groups (SHGs) and promotion of improved livelihood opportunities. Over 1,00,000 households are to be covered under the project and 7,200 SHGs will be formed during the project period ending 2016-17. The beneficiaries are expected to be empowered to address their political, legal and health issues through rigorous capacity building. National Bank for Agriculture and Rural Development is the lead programme agency for implementation of the programme which became effective in December 2009.
Indira Gandhi Matritva Sahyog Yojana
Indira Gandhi Matritva Sahyog Yojana (IGMSY) is a Conditional Cash Transfer scheme for pregnant and lactating women introduced in the October 2010 to contribute to better enabling environment by providing cash incentives for improved health and nutrition to pregnant and nursing mothers. It envisages providing cash to P&L women during pregnancy and lactation in response to individual fulfilling specific conditions. It addresses short term income support objectives with long term objective of behaviour and attitudinal change. The scheme attempts to partly compensate for wage loss to P&L women both prior to and after delivery of the child. The scheme is being implemented initially on pilot basis in 52 selected districts using the platform of ICDS. 12.5 lakh P&L women are expected to be covered every year under IGMSY. The beneficiaries are paid 4000/ in three instalments per P&L women between the second trimester till the child attains the age of 6 months on fulfilling specific conditions related to maternal and child health .

Swadhar Greh scheme
The Ministry of Women and Child Development had been administering Swadhar scheme since 2001 for Women in difficult circumstances. Under the Scheme, temporary accommodation, maintenance and rehabilitative services are provided to women and girls rendered homeless due to family discord, crime, violence, mental stress, social ostracism. Another scheme with similar objectives/target groups namely Short Stay Home (SSH) was being implemented by Central Social Welfare Board. Being similar in objectives and target groups, both the schemes have been merged to Swadhar Greh scheme with revised financial parameters.

Ujjawala
Ujjawala is a comprehensive scheme for prevention of trafficking and rescue, rehabilitation and reintegration of victims of trafficking for commercial sexual exploitation. Funds are released to NGOs as the scheme is being implemented mainly through NGOs.

National Mission for Empowerment of Women
National Mission for Empowerment of Women is an initiative of the Government of India for empowering women holistically. It is a Centrally Sponsored Scheme sanctioned in April 2011 and acts as an umbrella Mission with a mandate to strengthen inter-sectoral convergence and facilitate the process of coordination of all the women's welfare and socio-economic development programmes across Ministries and Departments. NMEW is being implemented in all the 35 States and Union Territories.