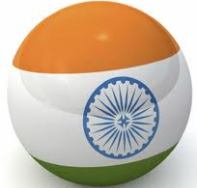 Next Global Economic crisis in 2014
According to Dr. Kaushik Basu, Chief Economic Advisor of India, 2014 is an important year because numerous European banks would have to begin to repay 1.3 trillion dollars worth of loans that they had received from the European Central Bank. This could precipitate a major global economic crisis—a third round of crisis after 2008 and 2011. I also asserted that despite India's current slowdown (growth in 2011-12 was 6.9%), we will see Indian growth picking up slowly initially. But soon after the possible European crisis of 2014, we could see India as the world's fastest growing economy, faster than even China.
Rashtriya Mahila Kosh (RMK) scheme
Rashtriya Mahila Kosh (RMK) scheme of the WCD Ministry has benefitted 6,94,415 needy women at the grassroots levels. As on 31.12.2011, cumulative loan of Rs. 315.32 crores was sanctioned. The scheme, launched in 1993, aims to bring about the socio-economic upliftment of poor women. It extends micro-finance services to poor women to credit is provided through Intermediary Microfinancing Organisations (IMOs) working at the grassroots level, such as NGOs, Women Federations, Co-operatives etc.
Joint Indo-US Clean Energy Research
The Indo-US Joint Clean Energy Research and Development Center (JCERDC) is being established under an agreement signed between the Governments of India and the United States of America which commits an amount of Rs 125 crore (US$ 25 million) in funding over five years to institutions in India by the Government of India with equal amount of grants to organisations in the United States by the US Department of Energy for taking up collaborative research in the fields of advanced biofuels, energy efficiency in buildings and solar energy.
Bharat Rural Livelihood Foundation
In a first major initiative of involving corporate India in developmental work, the Government of India has sought its partnership in setting up the Bharat Rural Livelihood Foundation (BRLF). Rural Development Minister Jairam Ramesh has written letters to corporates like Tatas, Reliance, Wipro and Infosys to join the Foundation as contributing partners, to improve the livelihood of tribals, mostly living in Central and Eastern India. Public sector NABARD and the National Dairy Development Board have also been roped in.
The government hopes that such initiatives will promote inclusive growth by taking the fruits of development to the tribal population living in remote areas. Since these tribals have remained mostly excluded from the benefits of growth, they have become vulnerable to Maoist propaganda. Asked about why the corporate should come forward to contribute, Mr. Jairam Ramesh replied that participation in BRLF will deepen their Corporate Social Responsibility activity, besides earning goodwill.
NABARD to partner with RD Ministry in expanding the SHG movement
Mr Jairam Ramesh inaugurated that 'Aajeevika Cell' in NABARD which will work in close coordination with the Ministry of Rural Development in achieving the goals of the National Rural Livelihood Mission. Mr.Ramesh noted that at present the southern states of Tamilnadu, Kerala, AP and Karnataka account of 70% of women Self-Help Groups and 80% of credit flow. "This is a highly geographically distorted scenario, we need to spread the Self-Help Group movement across the country" he remarked. The focus of the new initiative will be on Madhya Pradesh, Chhattisgarh, Jharkhand, Bihar, Uttar Pradesh, Rajasthan and even Gujarat and Maharashtra. The National Rural Livelihood Mission would connect at least one woman from every poor household across the country with self-help groups in five years. Presently we have 3 crore women who are members of SHGs and we have to raise it to 7 crore in five years".
Forward Markets Commission
Forward Markets Commission (FMC) headquartered at Mumbai, is a regulatory authority for commodity futures market in India. It is a statutory body set up under Forward Contracts (Regulation) Act 1952. Some functions of the Forward Markets Commission are as follows:
(a) To advise the Central Government in respect of the recognition or the withdrawal of recognition from any association or in respect of any other matter arising out of the administration of the Forward Contracts (Regulation) Act 1952.
(b) To keep forward markets under observation and to take such action in relation to them, as it may consider necessary, in exercise of the powers assigned to it by or under the Act.
Uniquely the FMC falls under the Ministry of Consumer Affairs, Food and Public Distribution and not the finance ministry as in most countries. This is because futures, traded in India, are traditionally on food commodities.

India and World Bank Sign US$ 352M Agreement for National Dairy Support Project
The Government of India and the World Bank today signed an agreement for an IDA credit of US$ 352 million for the National Dairy Support Project to increase productivity of milk animals and improve market access of milk producers in project areas. Dairying is a major source of livelihood for a large population of rural India, especially small farmers. More than 70 million of some 147 million rural households depend on dairy, in varying degrees, for their livelihood. Annual milk production in the country today is about 112 million tons, most of which is consumed domestically by India's 1.2 billion largely vegetarian population for whom milk and milk products are an important part of food and nutritional security.
While the sector had witnessed significant growth over the past decades – thanks to India's `white revolution' spearheaded by the National Dairy Development Board (NDDB) – growth rate of milk production has slowed in recent years, from an average of 4.3 percent per annum in the 1990s to 3.8 percent per annum in the 2000s. As the economy grows, and incomes rise, demand for milk and milk products' is expected to rise even further. According to Government of India (GOI) estimates, demand for milk is projected to grow to at least 180 million tons by 2021-22. Meeting this demand from domestic supply would require production to grow at 5.5 percent per annum over the next decade.
Implementation of National Floor Level Minimum Wage (NFLMW)
In order to have a uniform wage structure and to reduce the disparity in minimum wages across the country, the concept of National Floor Level Minimum Wage (NFLMW) was mooted on the basis of the recommendations of the National Commission on Rural Labour (NCRL) in 1991. Keeping in view the recommendation of NCRL and taking into account the rise in price indices, the NFLMW was initially fixed at Rs.35/- per day in 1996.
On the basis of increase in the Consumer Price Index (Industrial Worker), the Central Government has revised the NFLMW from time to time. The NFLMW was raised to Rs.115/- with effect from 01.04.2011. Since NFLMW is a non-statutory measure, the Ministry of Labour & Employment has requested to all the States/UT Governments that in none of the scheduled employments, the minimum wages should be less than the NFLMW. At present, there is also a proposal to amend the Minimum Wages Act, 1948 to make the NFLMW statutory.
National Safe Motherhood Day Observed
11th April is celebrated as National Safe Motherhood Day. Ensuring quality services for safe motherhood" is the theme for 2012 National Safe Motherhood Day. Launching the celebrations, the Minister of State for Health and Family Welfare Shri Sudip Bandyopadhyay said women are strong pillars of any vibrant society. "Sustained development of the country can be achieved only if we take holistic care of our women and children. Maternal and child mortality and morbidity indicators reflect not only how well the health system is functioning, but also the degree of equity in public service delivery, utilisation of services, the social status of women and our concern for children", observed the Minister.