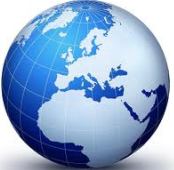 Suu Kyi to collect 1991 Nobel in Oslo
After years of house arrest, Myanmar opposition leader Aung San Suu Kyi plans to make a trip to Oslo in June to accept in person the 1991 Nobel Peace Prize she won for her peaceful struggle. The 66-year-old democracy icon has not left Myanmar for more than two decades because of fears that she would not be allowed to return. Her now-deceased husband, Michael Aris, and her two sons accepted the Nobel medal, diploma and prize money on her behalf at the official ceremony held at Oslo City Hall in 1991. But she was never able to give her official Nobel lecture. Her son Alexander made an acceptance speech on her behalf.
Buffett diagnosed with prostate cancer
Billionaire investor Warren Buffett said he had been diagnosed with stage-1 prostate cancer but sought to assure his shareholders that his condition was not 'remotely' life-threatening and he felt 'great' with '100 per cent' energy level. The announcement by Mr. Buffett, who, according to the Forbes' billionaire list, is the third richest man in the world, is expected to put the spotlight on the succession plan at his company Berkshire Hathaway.

Jim Yong Kim - New President for World Bank
Korean-American physician Jim Yong Kim, who has been selected as new President of the World Bank, has said he will seek a new alignment of the body with a rapidly changing world. "As President, I will seek a new alignment of the World Bank Group with a rapidly changing world," said Mr. Kim in a statement after the World Bank announced that he has been selected to replace Robert Zoellick on July 1.

India-China trade imbalance
India-China trade imbalance, which rose to $14 billion after seven months this year, is on track to exceed last year's $20 billion figure. Chinese Premier Wen Jiabao told Indian officials, along the sidelines of the first Strategic Economic Dialogue (SED) between both countries, that he hoped Chinese companies would import more IT, pharmaceuticals and farm produce from India which could reduce the trade imbalance.

U.S. sends mixed signals on Iran
The United States sent mixed signals on Iran on Sunday by announcing its intention to strengthen the defences of its Gulf allies along with the commencement of nuclear talks that could ease tensions with Tehran. With a possible military conflict with Iran in the background, U.S. Secretary of State Hillary Clinton made it plain that Washington wanted to strengthen, in an integrated manner, the military capabilities of its allies belonging to the six-nation Gulf Cooperation Council (GCC). The GCC, which is central to global energy security, comprise the oil-rich states of Saudi Arabia, United Arab Emirates, Kuwait, Bahrain, Qatar and Oman.

Myanmar : National League for Democracy!!
Exceeding all expectations, Aung San Suu Kyi's National League for Democracy (NLD) won majority of seats in by-polls, including in the administrative capital, Naypyitaw. But sitting in the same office, an 85-year-old man who has been a close eye-witness to all the highs and lows of his country for over seven decades, was far more restrained, refusing to accept even congratulatory wishes. U Tin Oo — a former general turned democracy warrior, NLD patron, and Aung San Suu Kyi's closest political advisor — said: "No congratulations right now. This is a small flicker of light, a slight opening. There is a long way to go for democracy, freedom and human rights."

WHO calls for greater attention to aging India
The World Health Organisation (WHO) in partnership with the Union Ministry of Health & Family Welfare has called for greater attention to the aging of India's population, its implications for health policy and for promotion of a society where the elderly can live full, enriching and productive lives. "In India, as all around the world, people are living longer. Undoubtedly the population of India is aging and will continue to age steadily in the next few decades. It is estimated that the population aged 60 years and above will grow from 77 million (7.4% of the total population) in 2001 up to 300 million (17%) by 2050,'' noted a release issued by WHO.