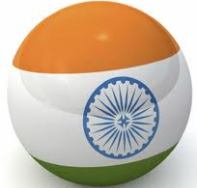 The economy is expected to grow 6.4% in the current fiscal powered by an improvement in the farm, industry and services sectors but sustained reforms in critical areas is needed to accelerate expansion, according to The Economic Advisory Council to the Prime Minister, headed by former Reserve Bank of India governor C Rangarajan. It also said controlling the current account deficit (CAD) remains the main concern now although he estimated it to narrow to 4.7% of gross domestic product in 2013-14 compared with 5.1% of GDP in the previous year. Rangarajan's growth estimate is nearly in line with the government's forecast of 6.1% to 6.7% growth in 2013-14.
Growth is estimated to have slowed to a decade low of 5% in 2012-13 due to the impact of the global economic slowdown, high interest rates and policy delays. But Rangarajn said the reform measures begun in the second half of last year and the union budget have improved the situation and strengthened expectations.
Did you know
---
1. The economy of India is the tenth-largest in the world by nominal GDP and the third largest by purchasing power parity
2. India's GDP grew by an astounding 9.3% in 2010-11, the highest in her history.
3. India adopted liberal and free-market oriented principles and liberalized its economy to international trade in the year 1991.
4. According to 2012 estimates India has a public debt of 67.59% of GDP
---
1. Current Affairs in Nutshell.
2. Latest Indian Current Affairs.
3. Latest Indian Economy News 2013.