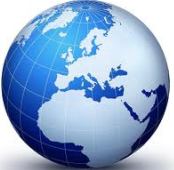 The European Union is ready to make an "ambitious" offer on temporary work visas for Indian professionals to help finalise a delayed free trade agreement, the EU's chief negotiator said on Tuesday, and called on India to reciprocate.Negotiators had originally hoped to seal the deal in 2012, but talks stalled over issues including access for Indian workers to Europe's labour market. At stake is an agreement that would create one of the world's largest free-trade zones by population - covering 1.8 billion, or more than a quarter, of the world's people. The EU has been asking for greater market access in auto, wines and spirits while India wants liberalised visa norms for its professionals.
"In the same way we are expecting India to take some politically difficult decisions which are important for Europe. We are also ready to take politically important decisions which are important for India," Bercero said. "It is very clear that for us issues like cars or wines and spirits are extremely important in terms of our export interest to India. Besides, we believe that there is certainly enough room in India to allow cheaper European imports of those products in the Indian market."
Did You Know
---
1. The European Union (EU) is the union of 27 member states that are located primarily in Europe.
2. The EU's de facto capital is Brussels.
3. The EU has developed a single market through a standardised system of laws that apply in all member states.
4. A monetary union, the eurozone, was established in 1999 and is composed of 17 member states.
5. The EU is represented at the United Nations, the WTO, the G8 and the G-20.
6. The EU was the recipient of the 2012 Nobel Peace Prize.