Pope Benedict XVI to resign on Feb. 28
---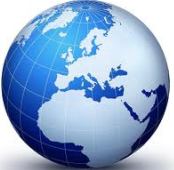 Pope Benedict XVI announced on Monday that he would resign Feb. 28 the first pontiff to do so in nearly 600 years. The decision sets the stage for a conclave to elect a new pope before the end of March. The 85-year-old pope announced his decision in Latin during a meeting of Vatican cardinals on Monday morning. The last pope to resign was Pope Gregory XII, who stepped down in 1415 in a deal to end the Great Western Schism among competing papal claimants. Benedict called his choice "a decision of great importance for the life of the church." The move sets the stage for the Vatican to hold a conclave to elect a new pope by mid-March, since the traditional mourning time that would follow the death of a pope doesn't have to be observed. "After having repeatedly examined my conscience before God, I have come to the certainty that my strengths due to an advanced age are no longer suited to an adequate exercise of the Petrine ministry," he told the cardinals. "I am well aware that this ministry, due to its essential spiritual nature, must be carried out not only by words and deeds but no less with prayer and suffering," said Pope.
Daughters accept Ravi Shankar's Grammy
---
60 days after his demise, sitar legend Pandit Ravi Shankar was honoured with the Lifetime Achievement Grammy award, which was jointly accepted by his musically-gifted daughters Norah Jones and Anoushka Shankar. Ms. Jones, who has carved a niche as a singer-songwriter and Ms. Anoushka Shankar, a reputed sitarist herself, attended the pre-Grammy ceremony at the Wilshire Ebell Theatre to accept the honour bestowed on their iconic father, who passed away on Dec 11, 2012 at the age of 92. "We know he was very excited to be receiving this award. We really miss him. He lived and breathed music. He was tapping out rhythms on the breakfast table and making me do five over seven... I am still trying to get it. We are very happy to accept the award for him," said nine-time Grammy winner Ms. Jones
Joseph Dunford assumed command of NATO forces in Afghanistan
---
United States General Joseph Dunford assumed command of NATO forces in Afghanistan last week, taking over from General John Allen as the coalition prepares to withdraw the bulk of its combat troops by next year. General Joseph Dunford will likely be the last commander of Americ's longest war, tasked with bringing forces home after more than 11 years and overseeing the transfer of Afghan security duties to local forces. Gen. Dunford, a Marine General who earned the nickname 'Fighting Joe' for his leadership in Iraq, took command of the International Security Assistance Force (ISAF) in Kabul.
Malala left hospital after surgery
---
Malala Yousafzai left hospital on Friday after successfully undergoing two operations to repair her skull which was badly damaged when she was shot in the head by a militant last October. Doctors at Birmingham's Queen Elizabeth Hospital said Ms. Malala Yousafzai was judged well enough to be discharged after making good recovery. They said they were "very pleased'' with the progress she had made given the seriousness of injuries. The medical director of the hospital, described her recovery as "a testament to her strength and desire to get better". She said she was "getting better, day by day" and thanked the people for their support. "Today you can see that I am alive. I can speak, I can see you, I can see everyone. It's just because of the prayers of people.
Tsunami : 100 villages affected in Solomon Island
---
At least nine people, including a child, were killed when a powerful earthquake set off a small tsunami that sent 1.5-metre waves roaring inland on Santa Cruz Island, in the eastern Solomons last week. Around 100 homes across five villages were damaged or destroyed. The tsunami was generated by an 8.0-magnitude earthquake that struck near the town of Lata, on Santa Cruz in Temotu, the easternmost province in the Solomons. The Solomons comprise more than 200 islands with a population of about 552,000 people. They lie on the 'Ring of Fire', an arc of earthquake and volcanic zones
£28.6 million for Picasso's muse portrait
---
A portrait of Pablo Picasso's lover Marie-Therese Walter sold in London last week for £28.6 million ($45 million), Sotheby's auction house has said. The colourful and curvaceous Femme assise pres d'une fenetre (Woman sitting by a window), painted in 1932, was sold at a crowded salesroom to an anonymous telephone buyer, a Sotheby's spokesman said. It had been expected to go under the hammer for between £25 million and £35 million. Picasso met his famous muse Marie-Therese Walter in Paris in 1927, when she was 17 and he was 45. Their relationship was kept secret for many years because of her youth and Picasso's marriage to the Russian ballerina Olga Khokhlova.
Scotland plans for independence
---
Last week the people of Scotland were given a glimpse of what the future would look like if they decide to vote for independence in a referendum next year as the Scottish government unveiled a "transition" plan which would see the country become formally independent in March 2016 — severing its 300-year-old union with the United Kingdom (U.K.). The "declaration of independence" would be followed by elections to Parliament in May, and the new independent Parliament would draw up a written constitution reflecting "the values of the people of Scotland", according to a 16-page document published by the ruling Scottish National Party (SNP).
---
This post contains the world current affairs of February 2013. These are short world current affairs 2013 notes for quick review. Incoming Keywords 1. International Current Affairs 2. World Current Affairs in nutshell 3. Current Affairs World.
---