RBI Governor concerned over widening CAD
---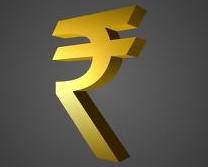 The Reserve Bank of India Governor D. Subbarao warned the country against widening Current Account Deficit (CAD), which is expected to be higher than last year. "Today, the external sector is vulnerable. Last year, the CAD was 4.2 per cent of gross domestic product (GDP). This year, in 2012-13, we expect the CAD to be significantly higher than that, historically, the highest CAD measured as a proportion of the GDP," said Dr. Subbarao. Currently the CAD is at 5.3 percent of GDP in the second quarter of the current financial year.
Delay in Double tax avoidance pact with Colombia
---
The ratification of the Double Taxation Avoidance Agreement (DTAA) between India and Colombia will take a little more time due to procedural delays by the South American nation. This was conveyed to India by the visiting Colombian Vice-Minister of Entrepreneurial Development when the matter was raised by India during the second meeting of the Joint Committee of Business Cooperation. "In Colombia, the Constitution procedure takes a little bit longer than it takes in India. ," Mr. Pinto told reporters after the meeting. The two sides had signed the treaty in 2011 in a bid to give a big boost to investment. The pact is yet to be ratified by Colombia.
Worst car sales in a decade to come in
---
The passenger car sector is poised to post its worst annual performance in a decade, industry body Society of Indian Automobile Manufacturers said, after reporting a 12 per cent plunge in auto sales in January. Car sales slid by 12.45 per cent to 1,73,420 units in January from the same month in 2012, the Society of Indian Automobile Manufacturers (SIAM) said. The weak figures come as vehicle sales in China, the world's largest car market, shifts back to higher growth. But passenger sales growth in India has been in decline since 2010.
Rajiv Gandhi Equity Savings Scheme
---
The Union Finance Minister Shri P. Chidambaram approved a new tax saving scheme called "Rajiv Gandhi Equity Saving Scheme"(RGESS),exclusively for the first time retail investors in Securities Market. This Scheme would give tax benefits to new investors who invest up to Rs. 50,000 and whose annual income is below Rs. 10 lakh. The Scheme not only encourages the flow of savings and improves the depth of domestic capital markets, but also aims to promote an 'equity culture' in India. This is also expected to widen the retail investor base in the Indian securities markets.
Rajesh Gopinathan is new TCS CFO
---
Tata Consultancy Services said Rajesh Gopinathan would succeed S. Mahalingam as the company's Chief Financial Officer. Mr. Gopinathan will take over the position with effect from February 10, 2013. Mr. Rajesh Gopinathan, an MBA from IIM, Ahmedabad, has handled various finance functions over the last several years and at present heads business finance and is responsible for financial management of the company's operating units.
GDP growth to a decade low
---
The Central Statistics Office (CSO) projected a slide in the country's GDP (gross domestic product) growth to a decade low of 5 per cent in 2012-13, which marks a sharp drop from the 6.2 per cent expansion witnessed in the previous fiscal year. Reacting to the GDP numbers, the Finance Ministry, in a statement, said: "The CSO's growth estimate, no doubt, is below what we had expected it to be. We are keeping a watch on the situation. We have taken and we will continue to take appropriate measures to revive growth…As per practice, this projection is based on extrapolation of numbers till November 2012. Since then, leading indicators have turned up, suggesting some hope that we will end the year on a better note. Also, sectors such as trade and transport, which are related to industry, would tend to get revised upwards, if growth outcomes are better," the ministry said in a statement.
Dell to go private
---
Personal computer maker Dell is bowing out of the stock market in a $24.4-billion buyout that represents the largest deal of its kind. The complex agreement announced will allow Dell's management to attempt a company turnaround away from the glare and financial pressures of Wall Street. Dell stockholders will be paid $13.65 per share to leave the company on its own. Once the sale to a group of investors that includes investment firm Silver Lake is finalised, Dell's stock will stop trading on the Nasdaq nearly 25 years after the Round Rock, Texas, company raised $30 million in an initial public offering of stock.
---
This post includes the latest Business news for February 2013. Incoming search keywords 1. Latest Indian business news
3. Current Business News India
---