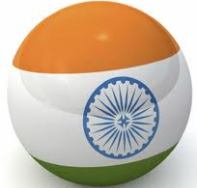 Agmarknet
Price and market related information in respect of agricultural commodities is being disseminated to the farmers and other market users though AGMARKNET portal. Indian Farmers and Fertilizers Co-operatives Limited (IFFCO) have installed about 1000 multimedia-enabled kiosks in rural areas which are integrated with AGMARKNET. They are providing market information as voice messages in the language of the State using AGMARKNET service. Messages are provided free of charge to the subscribers as value added services. During February, 2012, IFFCO Kisan Sanchar Ltd. delivered SMS/voice messages to 14,03,136 subscribers.
Open sky policy between USA and India
Open sky policy between USA and India that exists since 2005 has immensely improved the people to people contact, connectivity, trade and commerce and tourism between the two countries. open sky policy is that the sky is not limited to regional or national carriers alone. Open skies is an international policy concept which calls for the liberalization of rules and regulations on international aviation industry most specially commercial aviation - opening a free market for the airline industry.
Forest Report, 2011
As per the India State of Forest Report (ISFR) 2011, the Forest and Tree Cover of the country is 23.81% of the geographical area of the country. The forest cover of the country has registered a marginal decline of 0.05% as compared to the previous assessment published in ISFR 2009.In India State of Forest Report, the different categories of forests are defined for assessment of forest cover on the basis of tree canopy density which are as follows:-
1. Very Dense Forest(2.5% area) - All lands with tree canopy density of 70% and above
2. Moderately Dense Forest(9.5% area) - All lands with tree canopy density between 40% and 70%
3. Open Forest(8.5 area) - All land with tree canopy density between 10% - 40%
Revision of MGNREGA wage rates
The wage rates for the MGNREGA works have been revised upwards for all the States and Union Territories and is now linked with the Consumer Price Index for Agricultural Labour.
Strengthening of Trade with SAFTA Nations
India has reduced its Sensitive List for Least Developed Countries (LDCs) from 480 items to 25 items and granted zero basic customs duty access on all the items removed. Afghanistan, Bhutan, Bangladesh, Maldives and Nepal are the LDCs. It has also reduced peak tariff rate to 8% for Non-Least Developed Countries (NLDCs) under SAFTA. India, Pakistan and Sri Lanka are the NLDCs. Other SAFTA member countries are being urged at both the bilateral and multi-lateral levels, to progressively liberalise their trade and investment policies, so that overall trade and commerce is strengthened amongst all SAFTA members.
Backhaul Technology
The Government is implementing the National Optical Fiber Network (NOFN) scheme for providing backhaul connectivity to village Panchayats by extending the existing optical fiber network utilizing the Universal Service Obligation Fund (USOF). Backhaul technology is used in telecom and information technology sector including mobile and broad band services. It uses optical cable, radio and satellite system.
Tropical Cyclones due to Air Pollution
The ambient air quality is being monitored across the country under the National Air Monitoring Programme (NAMP). There are 518 operating stations under NAMP covering 216 cities, towns and industrial areas in 26 States and 5 Union Territories.. Three pollutants, namely, Sulphur Dioxide (SO2), Nitrogen Dioxide (NO2) and PM10 (particulate matter having size less than 10 micron) are being monitored at all stations.
This Information was revealed by Minister of State (I/C) for Environment & Forest Smt. Jayanthi Natarajan in Rajya sabha. She said the monitored data for ambient air for the last three years (2008, 2009 and 2010) reveals that levels of SO2 are within the prescribed national ambient air quality norms across the country and that of NO2 are within norms in most of cities and towns. However, the level of PM10 exceed the prescribed norms in a majority of cities and towns. A fluctuating/mixed trend is being observed and NO2 is an upcoming pollutant.
NPR Project Likely to be Completed within Next Two Years
The Scheme to create National Population Register (NPR) is likely to be completed within the next two years. The Government is also considering a proposal of issuing Resident Identity Cards bearing the Aadhar numbers to all residents who are of age 18 years and above to help in the e-governance initiatives. This was announced in the 2012-13 Budget.
Report on the State of Agriclutrue presented to Parliament for the first time
The report highlights the fall in contribution of agriculture to the overall Gross Domestic Product (GDP), which has gone down to 13.9 per cent. It notes that this trend is expected in the development process of any economy. Yet, agriculture forms the backbone of development, as 52 per cent of India's work force is still engaged in agriculture for its livelihood and is important for food security and inclusive growth. The report cautions that water scarcity will intensify in future with increase in population and demand for food, and the current water use practices cannot be sustained over the long run. Inefficient water use in irrigation is also leading to environmental degradation via water logging and induced salinity. Irrigation efficiency in the systems needs to be improved. The report estimates that even a rise of 5 per cent irrigation efficiency can increase the irrigation potential by 10-15 million ha.
The report also focuses on the problems of imbalanced use of fertilizers, deteriorating soil health and the threats posed by climate change and hiighlights the recent measures initiated to tackle these issues.