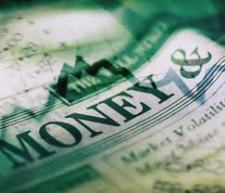 In October, 2011 Union government's announced its plan to borrow Rs53,000 crore more this year—roughly 0.6% of the gross domestic product (GDP). The government said it will borrow an additional Rs. 52,872 crore from the market in the second half, raising its borrowing programme for the fiscal to Rs. 4.7 trillion, the highest ever, and at least 12.5% higher than what was originally envisaged in the budget.
Reasons for high borrowing
Deficit is the small savings scheme : One of the main sources of financing the deficit is the small savings scheme. The government had expected the corpus to be around Rs35,000 crore. Instead, there has been an outflow. This is due to the fact that interest on small savings hovers around 8%, while bank deposits—after successive rounds of interest rate increases—are more attractive now. It need not be reiterated that the Reserve Bank of India had to undertake this painful therapy as the wave of government spending and entitlement programmes unleashed inflationary pressures. In effect, attempts at reining in one problem—of government creation—have led to another.
Lower cash balances : The surplus in the beginning of the year was Rs. 17,000 crore less than expected, and a dip in the available sources of funds prompted the government to lift market borrowings.
Impact of Market borrowing
It can hit credit flow to private sector : Intense market borrowings by Government can hit credit flow to pvt sector. Private sector might face some problems, as there would be less funds available in the market for them. The industry is facing the brunt of liquidity shortfall and rising interest rates following the Reserve Bank of India decision to raise key policy rates seven times since March 2010 to contain inflation.
High fiscal deficit : India's borrowing programme for this was pegged at fiscal Rs. 4.17 trillion, which was around 4.6% of GDP. Indian GDP was at about 78.8 trillion Rupees at the fiscal year end of March 31, 2011. Now we have raised it to Rs. 4.7 trillion.
How Indian Inc borrows money
An external commercial borrowing (ECB) is an instrument used in India to facilitate the access to foreign money by Indian corporations and PSUs (public sector undertakings). ECBs include commercial bank loans, credit from official export credit agencies and commercial borrowings from the private sector window of multilateral financial Institutions such as IFC, ADB etc. ECBs cannot be used for investment in stock market or speculation in real estate. The DEA (Department of Economic Affairs), Ministry of Finance, Government of India along with Reserve Bank of India, monitors and regulates ECB guidelines and policies. For infrastructure and greenfield projects, funding up to 50% through ECB is allowed. In telecom sector too, up to 50% funding through ECBs is allowed.
Latest News on Market borrowing - India
Sept 2011 : India relaxes overseas borrowing rules - India has relaxed its overseas borrowing rules allowing firms to raise Chinese yuan-denominated debt and raising the borrowing limit for companies in an attempt to woo capital inflows amid heightened global uncertainty.
The move will help Indian firms, suffocated by high local interest rates, to raise cheaper debt. Rising cost of credit in the domestic market has impacted investment demand in Asia's third-largest economy.
"For the first time, we are taking yuan as a currency. There will be a limit of $1 billion to begin with. It is within the $30 billion limit," R. Gopalan, economic affairs secretary at the finance ministry, said. India currently allows overseas borrowing in US dollar, euro, Japanese yen and British pounds.
The government also raised the amount a corporate can raise without seeking the central bank's approval to $750 million from $500 million during a financial year.
The government also allowed companies to refinance rupee debt through overseas borrowing, but retained the $30 billion overall cap on firms' overseas borrowing during a financial year.
The liberalisation of overseas borrowing rules is expected to help the Indian rupee, which plunged to a near two-year low against the US dollar on Wednesday following foreign fund outflows.